Build Your Own Holiday Invitations and Save Money
Christmas & Holiday Party Tips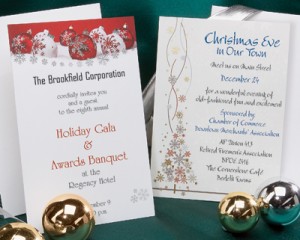 In this economy, as tight as money has been for most people, anything you can do to save a dollar here or a dollar there is important. Even though gas prices aren't at the horrendous levels they were a couple of years ago, people are still driving less, and combining trips to cut down on gas bills. And on the whole, we're still not eating out as much as we used to. All the little things add up, and even though we're not giving up everything, especially when it comes to celebrations and parties, we still have to find ways to economize. Fewer decorations is one way, less expensive party food and drinks is another, and one way to save a good chunk of change is by creating and printing your own holiday invitations.
Printing company invitations that are created for you, even if you pick one out of a stock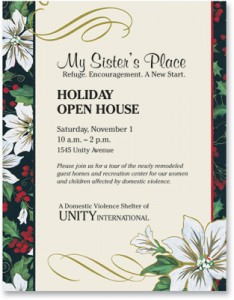 catalog, is expensive. By the time you pick the card, choose the font, set up the text for it, have a proof made and approved and then the run printed, you've not only spent weeks on the project, but you've also spent anywhere from $5-10 per card when you factor in your time, the production costs and postage. That can be ruinous to a party budget, and when it's all said and done, it isn't a unique card at all.
However, if you get blank card stock for invitations, or even get a cool invitation design, you have already saved a lot of money. Then, you can actually take all the time you want to get the text exactly how you want it. Most card stock comes with a template you can load into your favorite word processor so you can make the invitation look exactly how you want. Not only can you get it right, but you can share the fun with others in the process. For instance, for a family reunion or party, you can sit down with the kids and go over things until everyone loves the cards, then simply load the card stock in the printer and you're off to the races!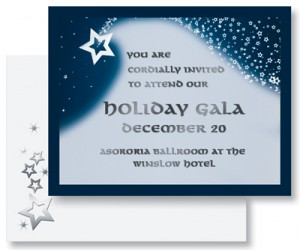 Stick a stamp on the postcard invites, or stuff the fancier ones in the envelope and you've done for less than a dollar (including postage!) what you'd have broken the bank trying to do before. And you were creative and you even got to have fun doing it. Not only did you come up with totally great invitations, but you saved money. Go figure!