How Many Wedding Invitations Do I need?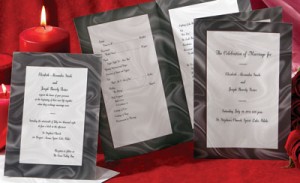 Whether you are planning a small, informal wedding or an extravagant event, you will want to make sure that you start your marriage knowing that you have properly acknowledged important parties and avoided any unnecessary hurt.
Wedding etiquette is your best guide in gauging how many wedding invitations you will need. The number of invitations you'll need is not equal to the number of people on your guest list. Each couple or household will only receive one. However, in the instances where adult children over 18 are still living at home, they should receive their own invitations. After deciding on the number you need, add a few extra to allow for last minute changes and addressing errors. Typically, it is safe to add 10 percent of the total to allow for errors, additions, or lost invitations. Print your invitations when the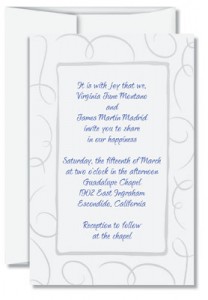 locations, dates, times, and other details are final. Send your invitations out about six to eight weeks before the wedding to give guests enough time to plan to attend.
Choosing Your Wedding Invitation
One of the most exciting parts of the wedding is choosing the wedding invitation. Weddings have become creative reflections of the couple and can range from everything from very traditional to themed weddings that reflect the interests of the couple. However, wedding invitations are intended to more than look nice. They also subtly guide guests in what to expect and as well as help them feel comfortable in their choice of attire. For this reason, it is important that the invitation reflects the style of the wedding, whether it is a formal or informal affair.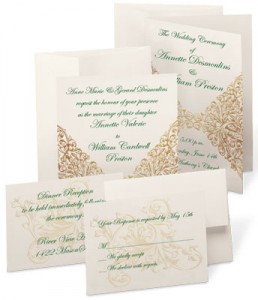 Fortunately, there are a wide range of high quality wedding invitations available today to meet the growing trend of very unique weddings, virtually eliminating a need to design invitations from scratch. Depending on the style you choose, your invitation will either be flat or folded in half with the fold on the left. Folded invitations are traditionally printed on the front only, and the inside panels are left blank. Some invitations leave room to add for further embellishments, such as ribbons in the wedding colors.
If you know the style of wedding invitation you prefer, you may choose to shop our Invitation Themes – from Traditional to Contemporary Invitations.