Graduation Party Planning – Necessary Supplies
Seasonal & Special Events Ideas
Graduating from school, whether it's from high school or college, is a great time to celebrate. Read our graduation party planning blog post to help you with needed items to celebrate such a defining occasion, and that means sitting down and figuring ou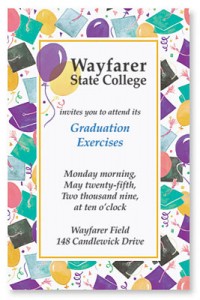 t everything you need to have. You can go to the party store and the grocery store and wing it, but having a good checklist means you'll have all your ducks in a row when you go shopping.
Here are a few things you'll want to have on your shopping list:
Food and drinks naturally have to be there. Depending on what kind of party you're going to have, food and drinks can be as simple as cake and colas or whatever you like to do for a cook-out
Napkins. These can be a little on the fancy side for the smaller, more intimate parties with a few guests or regular style if you're doing that cookout
Paper plates. Again, the style for these will depend on the type of party, but paper plates will simplify the cleanup process
Plastic cups are great for these occasions. Again, you can go fancy with "champagne" flutes or regular plastic ones, but the cleanup process ease is well worth it.
Invitations. You can get great invitation paper and download templates for your word processing program. This means you can print off as many as you want, and make them as simple or as fancy as you'd like. Having invitations does show friends and family that this is an important occasion and they're wanted at the party to celebrate
Banners and decorations. You only graduate high school once and graduating with that Bachelors degree is a huge deal as well. Why not hang a banner of congratulations? It'll really put that "party" atmosphere in place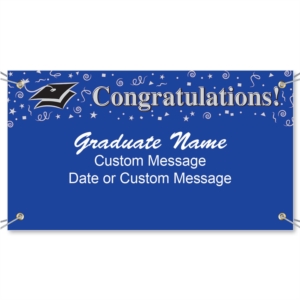 Depending on the party, you may have a lot more stuff on your list, but this will give you a great basic checklist to work from. Planning a great graduation party does take a good couple of weeks to make sure you've covered all the bases and that everything's done, so take the time to do it right. Everyone will appreciate all the effort and the graduation celebration will be an even better time than it already is.