Great Wedding Favors for Your Big Day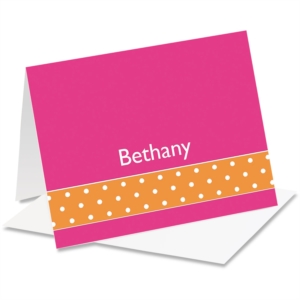 Weddings are always wonderful things. The bride dressed in white, the groom with "Help Me!" painted on the bottom of his shoes so when they kneel, the whole audience gets a grin. There's a level of solemnity and a level of fun, a feeling of change and hope. So commemorating the wedding day post means something to everyone there. That's why having great wedding favors for people to keep and to remember such a special occasion is a big deal.
And there are lots of great ideas for wedding favors. While getting wedding favors for the bridesmaids and groomsmen is a must, having wedding favors for everyone there will certainly spread the happiness. Granted, you'll definitely want to have special gifts for the bridesmaids and groomsmen, and special ones for the best man, etc, but having gifts for everyone makes the day even more special.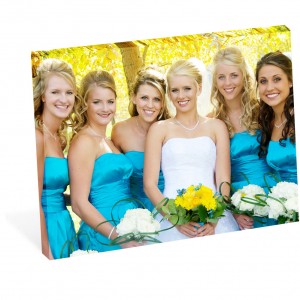 Finding great wedding favors for bridesmaids is easy. Some kind of necklaces or bracelets that match and that has a charm on it with the wedding date makes sure no favoritism is shown, but makes for a truly special gift. Gifts for the groomsmen can be similar, but there are other options as well like pocketknives with the wedding date engraved. Pen and pencil sets for all directly involved can make for great gifts as well.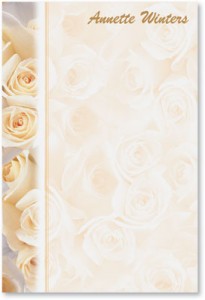 As for wedding favors for the guests, there are lots of ideas for those as well. Having pens and pencils with the bride and groom's name on them and the wedding date is a great wedding favor, and inexpensive as well. Notepads, photo albums for pictures taken at the wedding and similar gifts can be personalized with the wedding info, meaning people get a gift that is useful as well as being a great memento of the occasion.
There are all kinds of great ideas for great wedding favors. Online stationery stores specialize in helping the wedding planner and bride find all sorts of things that makes for great favors. Take a look online and see what kinds of ideas you can come up with for wedding favors. You'll be surprised at the huge array of great favors you'll find.
Gifts and Post-it Notes shown above
Dot Accents Personalized NoteCards