Do It Yourself Wedding Programs That Anyone Can Use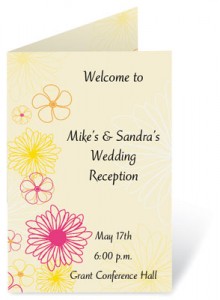 As anyone who has been through a wedding knows there are a thousand and one things that have to be taken care of before the wedding day even comes around. Wedding planners and the bride and family have decisions to make left and right, from the invitations all the way through the party decorations. One aspect of the wedding day that everyone will expect have is a wedding program. Wedding programs are the bulletins that are handed to everyone when they come into the sanctuary for the wedding ceremony that has the list of events on it.
In order for everyone to know what's going on during the ceremony, having a wedding program is a necessity. The great thing is that you can now use do-it-yourself wedding programs and save a ton of money. There are a lot of great blank wedding programs available that can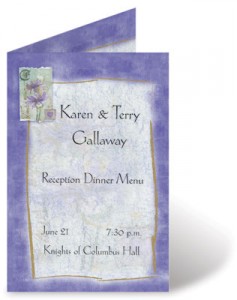 match virtually any theme of your wedding. Plus, with the word processing templates available for them to download for free, setting up the wedding program is a breeze.
Another great thing is the fact that once you've got everything set up, changes are easy to make as well. Even up to the last minute, you can make changes then print off as many programs as you need. By having an RSVP list, you can know exactly how many programs you need, that way you're not wasting money buying or printing more than you need.
One drawback to buying programs from a printing company is you usually wind up with a lot of excess programs, and making changes can be very time consuming. Ordering programs from a printing company takes a lot time. Not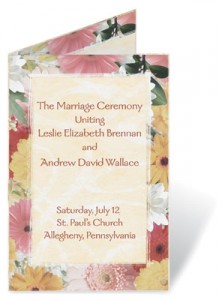 only do you have to have everything set up, but they have to send you a proof for approval. If any changes have to be made, that adds even more time to the project. Once the proof is right, it still takes weeks before the programs get to you.
Check out all the great do-it-yourself wedding programs available. You'll be amazed at the wide variety you can get, and how easy it is to make your own wedding programs. Saving money, saving time and getting exactly what you want means your wedding will be that much easier to plan and come off that much better.