Golf Party Supplies Help Your Party Go Green!
Seasonal & Special Events Ideas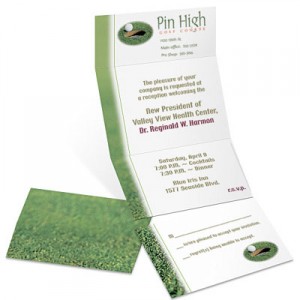 When it starts to become spring, everyone who loves golf can't wait to hit the links and get in that first round of the year. After a long, cold winter, getting outside in the warmth and getting back into the swing of things, so to speak, is a great thing indeed. And what better way to celebrate than by having a golf themed party? With all the great golf party supplies available, you can have an awesome party and kick off golf season right.
To start with, why not use some golf themed invitations? Not only are you sending out a totally cool invitation, but having them RSVP means you'll know who's showing up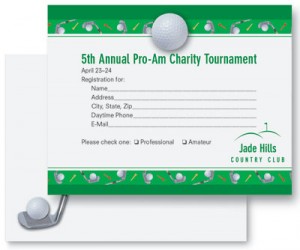 for your party. There are all kinds of invitations and even tee off postcards you can send to everyone on your guest list that lets them know the party will be all about golf.
And other great golf party supplies you can get are golf plates and napkins, golf club style swizzle sticks and even plastic spoons and forks that are golf themed as well. You can even have a vinyl custom banner with the party theme on it to hang in front of the house or even in front of an outdoor tent where the party is going to happen. There are even table cloths you can get that have a golf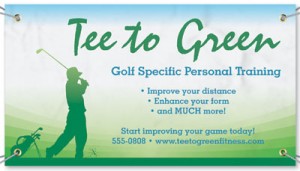 theme to them. Every aspect of your party can show off your love of golf and everyone will love it.
Even the food can be golf themed. From meatballs all the way through green beverages, there are all kinds of food that brings out the golf theme. But even a great bar-b-que where friends get together to talk over good times and compare notes of their discoveries of new clubs and techniques over the winter makes for an awesome party.
Check out all the great golf party supplies available and see which ones will make your spring tee off party the coolest ever. You'll be amazed at all the golf themed stuff out there, and may even get more great ideas for your party.