Wedding Invitation Packages That Look Amazing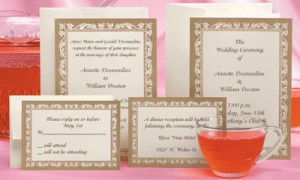 After the initial euphoria that comes with saying "Yes!" comes the planning stage. This is when you have to sit down and map out the entire wedding process from the invitations all the way through the honeymoon. And those invitations are the first on the list because those are the key to knowing just how many people are going to be invited, and how many will actually be in attendance. Putting together great wedding invitation packages not only honors the wedding to come, but also encourages people to come and be a part of the happy day.
With blank invitation packages you get the ability to design and word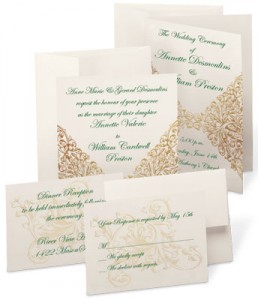 everything exactly the way you want it. From the wording on the invitation to the styling on the RSVP cards, you have full control. Not only do you have the templates available to download for your favorite word processor, but creating your own means you can make as many or as few as you need without having a lot of wasted invitations. That saves you money and time.
You save money because you're only making as many great looking packages as you need. If you order from a company, you have to order in lots of 50 or even 100, which means you can have a lot of left over invitations that won't be sent. You'll save time because you can get everything exactly the way you want it, then print them off without having to wait weeks for your invitations to arrive before you can send them out. And designing your own invitation packages means you can make sure everything is right.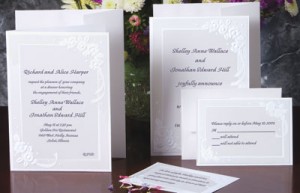 Although most invitation packages include an RSVP, or a response card so the wedding planner will know how many will be in attendance, some don't include an envelope to send it back in. This is an inconvenience for the recipient and including a self addressed, stamped envelope removes any excuse to send back the RSVP card. And knowing how many people will be there is important. Not only can it affect the size of the facility needed for the wedding, but it also affects how much food and space will be needed for the reception.
Getting everything you want out of wedding invitation packages is important because it serves two purposes. First, you're letting everyone know you're getting married and inviting them to the wedding and with the RSVP, you'll be able to plan out the wedding and reception with a much more educated idea of what will be required. Check out all the great designs and build your perfect wedding invitation package today.