From Playful To Elegant – Choices In Wedding Return Address Labels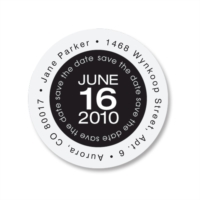 During the wedding planning process, you'll be doing a lot of communication with friends, family and others that will be involved. While much of the communication will be via the phone or internet, quite a bit of it will be via the US mail. Invitations and other correspondence will all be via the mail, so having a great wedding return address label will add one more level of "it's OUR wedding!" to the event. Whether you're going for an elegant, formal occasion or you're doing a fun themed wedding, there are return address labels that will work perfectly with your wedding concept.
When putting together the wedding plan, working from a theme makes it much easier to put details together. One of the best things about having a theme is the fact that every aspect of the wedding will carry that theme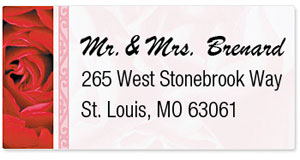 through it. From the first thing you'll do, which is send out invitations with RSVP cards that have your theme concept on them. By having the return address labels for your wedding reflect that theme as well, you'll be well on your way to establishing that theme in the minds of everyone invited.
With other correspondence, letters to caterers, to the pastor who is performing the ceremony and anyone else that you'll be communicating with via mail, those wedding return address labels will show them what the theme of your wedding will be as well. Since there are so many great address labels available, you'll be able to find one that fits perfectly with your wedding theme.
That way, everyone will know what to give for gifts at the wedding shower, and will be impressed with the programs, place cards, menus and decorations during the ceremony and at the reception. By using a theme and having it as an integral part of the entire wedding process, the whole gestalt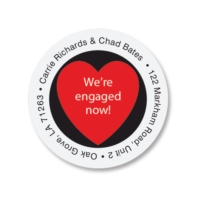 will be a very memorable one. Not only will it be memorable for the bride and groom but it'll make a memorable impression on all the friends, family and other guests that will be in attendance.
You'll appreciate the flexibility having a theme gives you and how a theme will let you use that flexibility to create a truly wonderful wedding day. Taking advantage of wedding return address labels, invitations, programs, place cards and decorations to push that theme will make your wedding memorable and fun. Makes for a great way to start off a new life together.