Fun Birthday Ideas For Adults
Seasonal & Special Events Ideas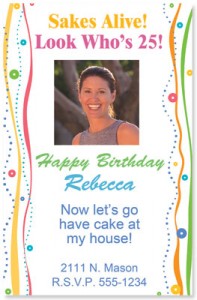 Once you get past the teen-age years, most people don't consider a birthday a time for a lot of fun. The older you get, the less likely you are to appreciate another birthday, so having fun really isn't something that's on the radar when it comes to a birthday celebration. However, any birthday becomes a birthday to remember when you do make a good time happen. Having lots of fun birthday ideas for adults will guarantee somebody has a great time.
When it comes to birthdays, most people over 30 have a tendency to downplay birthdays since they are reminded of the fact that they are getting older. Making a birthday fun takes some of the sting out of it by replacing it with friends and family and good times. Having a fun adult birthday party planned, surprise or not, is a great opportunity for some good food, good times, good friends and being close with family. That means sitting down a few weeks before the event and planning out a great event.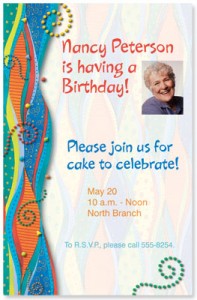 Starting out by putting together some great birthday invitations will be your first step. Since there are some awesome blank invitations for birthdays, you'll have all kinds of choices when it comes to finding that perfect invite. Download the template to your computer for your word processor and you'll be setting up the text for the party and printing invitations in no time. Once they're sent out, you'll want to turn your attention to decorations, food and entertainment.
Decorations are easy. Simply find decorations that match an interest of the birthday person. Whether they like golf, tennis or some other sport, flowers or fashion or crafting, you'll be able to find decorations that will set the theme of the party perfectly. Fun birthday ideas for adults can include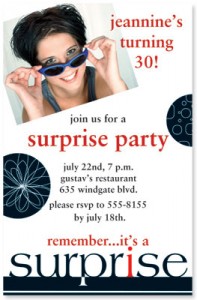 streamers, table tents and odds and ends, plates and napkins that can all be matched to the theme of the party and your guests will definitely have fun with them. After that, good food, good music and lots of great conversations will make any party a fun time for everyone.
When it comes to making a birthday into a truly special occasion, nothing says fun like family, friends and a great time. Being able to plan out a great birthday party may well be the very best birthday present someone can have. While they may not like having birthdays, coming up with fun birthday ideas for a great party for your adult friends will definitely make the day into one they'll appreciate for a long time to come.