Planning a Pool Party For Kids? Ideas to Get Started
Seasonal & Special Events Ideas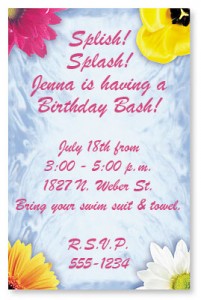 If you have a swimming pool in your backyard, summers are a perfect time to  host a pool party for kids. You will be everyone's favorite parent if you have the neighborhood kids over and have all the trimmings that will make your pool party for kids a perfect one.
Pool parties for kids may be held for a variety of special occasions including:
Birthdays
Graduation
July Fourth, Memorial Day or Labor Day
Any other happy occasion
Regardless of your kids pool party, safety must be the most important thing on your mind. If you are not able to hire a lifeguard, you should have several parents at designated areas of the pool area to ensure the kids are safe.
Obtaining pool party supplies is another important part of your kids pool party success. Here are some of the items you will need to organize your pool party for kids this sum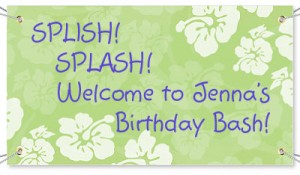 mer:
Creative, festive summer invitations that make the occasion of the pool party clear
Poolside decorations such as streamers, banners, beach balls
Hawaiian themed pool parties for kids would be decorated with tropical decorations
PaperDirect has all your kids pool party needs right in one place. Please check out our complete line of party decorations today!