More Great Party Tips–This time, for kids' birthday parties!
Seasonal & Special Events Ideas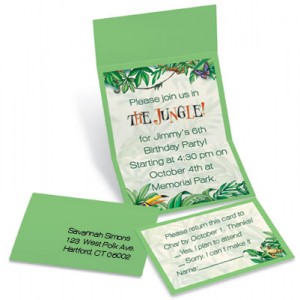 A common theme of the PaperDirect blog is party planning tips, and we offer lots of suggestions on how to throw a great party. Today's blog is another installment in the "great party tips" theme, but today we're going to focus on tips for kids' birthday parties.
Since most of us have to plan a birthday party for a child at some point in our life, great party tips for kids' parties will be helpful to many of our readers. A kid's birthday party should be a joyous occasion, and you must keep in mind that the focus of the party is the birthday boy or girl and his/her guests. All too often, parents get wrapped up in impressing their own friends and forget that the party is for the kids–not the adults. You mustn't allow yourself to get in that "competition" mindset that moms and dads often do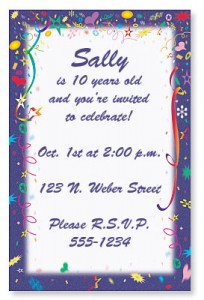 and try to one-up each other when it comes to hosting birthday parties for the kids. You need not spend thousands of dollars on a child's birthday party (even though The Real Housewives of Beverly Hills will beg to differ). Follow these great party tips for kids' birthday parties, and your child will have a memorable birthday, and his guests will have a great time.
The first step in planning a birthday party is to sit down with your child and find out what type of birthday party your child wants. Then determine if your budget, your creativity, and your schedule can provide the type of birthday party he wants. If your child makes requests that are out of your budget then simply explain to him in an age-appropriate way that his party will have different activities for his friends. If your child wants Mariah Carey to sing her "Happy Birthday," you will just have to explain that pony rides may be more feasible.
When choosing a venue, consider what will be best for you and your guests. If the local pizza parlor with arcade games and bouncy houses is something your child and his friends enjoy, then by all means, rent it out for the special day. If you feel your backyard would serve as a good, safe party space, then have it at your home. Be c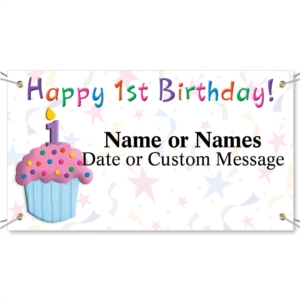 reative. There are venues you may have never even thought of–go kart tracks, arcades, playgrounds, nightclubs (but turned into a kid-friendly space), restaurants, etc. If your boy loves baseball, you can even host a party at a baseball field and have a picnic-themed birthday party while the boys play ball. If your daughter loves to dance, you can rent a dance studio and hire professional dance instructors to teach the girls modern dance, tap, jazz, or even ballroom dancing (though that last one may get a few groans from your little guests).
Enlist help! The more help you have, the less stress you will feel. Parents and even children will sense if you are not enjoying your own party and that will make them feel uncomfortable. Be sure to ask for help and when people offer to help, accept it. You can still remain in charge while delegating some of the tasks to others so you don't exhaust yourself before the party even begins.
Be sure there is plenty to do at the birthday party. If the kids are not kept busy, then bad things may happen (arguing, tantrums, crying, and general bad behavior). Plan more activities than you have time for, and you'll be sure to not have any downtime. Keep in mind that some activities will not take as long as you think, so that's another reason to plan more than you have time for (and some activities will be a dud, unfortunately). Kids are a tough audience!
Make safety a priority. There is nothing worse than hosting a party where someone gets hurt–especially a child. Be sure your activities are safe and monitored. If you do anything that involves water (pool party, beach party, water park, etc.), be sure there are plenty of professional lifeguards hired to protect the children. Another safety factor to consider is food allergies and other dietary restrictions. Kids are allergic to a lot of food–not just peanuts. You must find out any dietary restrictions and strictly follow them for all your guests. You'll be surprised at how many kids out there are eating gluten-free and vegan diets. Long gone are the days where everyone was happy with pizza and ice cream. Now it's sushi and sorbet!
We hope these great party tips will help your child's birthday party be a huge success. Remember to shop PaperDirect for all your kids' birthday party needs!