Outdoor Party Ideas For Your Backyard Bash
Seasonal & Special Events Ideas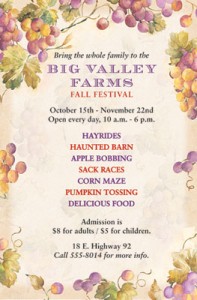 If the weather cooperates, you plan well, and your guests actually show up, hosting an outdoor party can be an absolute blast. Unfortunately, when planning any outdoor occasion, there is always one aspect that is completely out of your control–the weather. And even though every single weather forecaster says it's going to be a bright sunshiny day, there is always the chance that they're all wrong, and the skies will open up with unrelenting rain showers.
Let's look at some outdoor party ideas that will help ensure your backyard bash is a huge success. First and foremost, you must have a clean party area. You must have your lawn mowed and weeds trimmed. Remove any long, hanging tree or shrubbery branches that may interfere with your guests' comfort. Remove all the kids' toys and make sure there is no debris that can cause someone to slip and fall in your yard. Nothing spoils a good time more quickly than an injured guest. After you create a picture perfect party area, be sure to consider some of the following outdoor party ideas: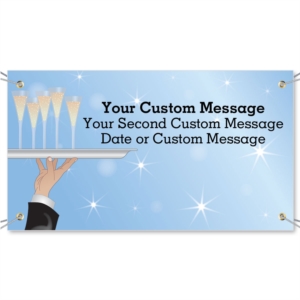 Decorate with fresh flowers and other "greenery" to add vibrant color to your party space. Remember that with an outdoor party, the idea is to celebrate the glory of your surroundings. Fresh flowers not only add beauty to the space, but they emit a lovely fragrance that your guests will surely enjoy (unless, of course, they're allergic).
Provide plenty of seating. For a picnic feel, you can lay blankets on the grass, but chairs should be provided, so all guests can sit comfortably.
Choose occasion-appropriate music that will appeal to the majority of your guests and keep the volume at a pleasant level. Loud, pounding music that drowns out conversation can ruin your party.
Consider your guests when planning the menu. You may even want to ask about any dietary restrictions to ensure all your guests will find something they can enjoy. Gluten-free and vegan diets are very popular, so offering at least one selection that meets these dietary requirements will ensure everyone gets something to eat. If you're serving alcohol, you must also serve food, of course.
Consider the idea of a potluck party. With everyone contributing something to eat, the stress of offering the perfect menu is off you, and all your guests will have a dish they enjoy.
Don't be afraid to ask a couple of guests/close friends to help with party preparations/setting up. You can start the music early and offer some food samples as an added incentive. The more you allow people to help out, the less stress you will feel.
Prepare as many foods in advance as possible. Again, the goal is to enjoy your own party, and with less food preparation worries, you will certainly get to sit back, relax and enjoy!
Provide plenty of conveniently placed trash cans to your guests. Holding onto dirty plates and empty cups will make your guests feel uncomfortable. You can also walk around and offer to take your guests trash off their hands or have your party "helpers" do that, also.
Create ambiance with lighting. Candles are great for outdoors/nighttime parties. If you have a pool, you can look into swimming pool lights that are absolutely beautiful, especially at night.
If you're grilling, be sure the grill is hot and ready when you're guests begin to arrive. Don't assume people will want to wait a couple of hours to eat. Many of your guests will arrive hungry, so make sure you have plenty of propane or charcoal and an accurate thermometer if you're not a grill master. Overdone meat will sadden your guests and hurt your pocketbook.
Be aware of foods that need refrigeration. You cannot leave mayonnaise-based salads out all day long. Please check refrigeration suggestions for all foods you will be serving and listen to what food experts say. There will be guests who will say things like, "Oh, that potato won't spoil for hours," but don't listen! You will end up making a trip to the ER if you don't follow the experts' advice.
Control the bugs as much as possible. While you don't want to spray potent, dangerous bug killer around the party space, you do want to make sure pests don't pester your guests. Citronella candles work well, and you can also offer spray-on mosquito repellent to your guests.
Offer yard games such as croquet, badminton, horseshoes and volleyball. It's just fun!
Make sure everyone gets home safely by not allowing people who have had too much to drink to drive. Either arrange for transportation or drive intoxicated guests home yourself. Try to monitor alcohol intake as much as you can without appearing judgmental or "motherly."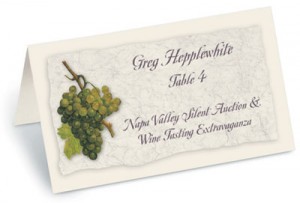 By following these outdoor party ideas, you're sure to throw the backyard bash of the year! PaperDirect has an entire line of invitations, banners and even place cards to help make your party a huge success.