Ten Scariest Halloween Movies of All Time
Seasonal & Special Events Ideas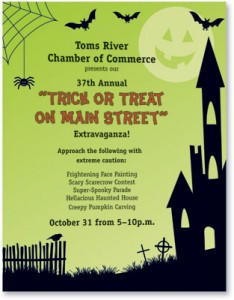 A lot of people consider Halloween to be their favorite holiday, but some people are just not into it all that much. Even if you're one of those people who refuse to dress in costume or pass out candy to trick-or-treaters or go to Halloween parties, you will probably admit that you do enjoy a good scary movie or two on Halloween night.
Instead of offering Halloween party ideas or making suggestions for a good Halloween party menu, we are going to do something a little different in today's blog post. But before you read further, you better look under the bed, in the closet, and behind the shower curtain because today we are going to take a look at what many people consider to be the ten scariest movies of all time (perfect for Halloween night viewing):
10.  Friday the 13th (1988)
9.    Audition (1999)
8.    Jaws (1975)
7.    Amityville Horror (1978)
6.   Psycho (1960)
5.   Silence of the Lambs (1991)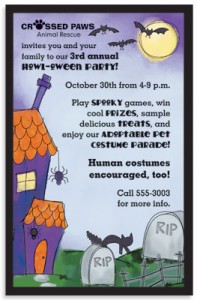 4.   Saw (2004)
3.   The Exorcist (1973)
2.  The Shining (1980)
1.  Halloween (1978)
Some honorable mentions include:
The Thing
Alien
Invasion of the Body Snatchers
Dawn of the Dead
Nightmare on Elm Street
Rosemary's Baby
Hellraiser
Seven
Salem's Lot
The Fog
The Omen
Pet Cemetery
The Blob
Poltergeist
Jacob's Ladder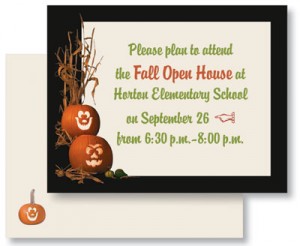 If you enjoy a good scare on fright night, then rent these movies from your local video rental store or from you cable provider's Pay Per View listings.
If you are hosting a Halloween party this year, PaperDirect has Halloween invitations and  Halloween party favors you'll need to make your Halloween party a hit.