Think out of the Box for Different Wedding Ideas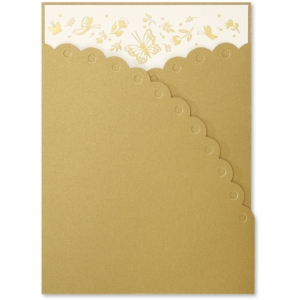 If you don't want a traditional wedding, there are many different wedding ideas out there that will inspire you. Thinking out of the box when it comes to weddings is more common than you may think. While it may seem that most people have a traditional wedding, there really are a lot of alternative wedding ideas out there to be grabbed snatched up and changed to suit your taste. Here are a few different wedding ideas we found that you can use or alter to create the unique wedding you have always wanted:
Hire an artist to sketch your guests.
Offer unique wedding favors such as candles, wine glasses, or coffee mugs
Offer desserts only at the reception instead of a full wedding dinner menu
Allow your married guests or those with significant partners to sit together at intimate tables for two instead of large tables with many guests
Pass around a journal and have your guests write well wishes or memories they have of you as a couple
Instead of signing the guest book, have your guests sign a canvas that you can later have framed and hung in your home.
Get some Polaroid cameras and have your friends take snapshots for a collage of your special day.
Have talented friends/family provide music. For example, have a guitar-playing brother play a few songs, followed by a pianist, and so on. This will not only showcase the talent of your loved ones but provide a great variety of music for your guests. It will also cost much less than a professional band or DJ.
Instead of a wedding cake, offer a variety of baked goods such as pastries, cupcakes and cookies. As assortment of flavors and styles will not only look appealing but will taste yummy!
Choose a different wedding theme than the traditional church wedding. Some examples are a picnic theme, beach theme, Victorian theme, country theme, 50's (or any decade) theme, winter theme (if it's summer), summer theme (if it's winter), hayride theme, and pool party theme.
Different wedding ideas will make your special day a truly unique one. Your guests will surely not forget your wedding day if you take a non-traditional approach and think out of the box.
PaperDirect is your online source for wedding invitations and everything else you'll need for the big day.