7 Quick and Easy Holiday Decorating Ideas
Christmas & Holiday Party Tips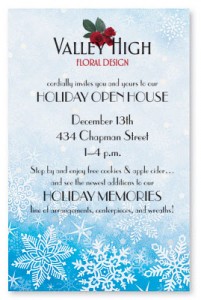 It's that time of year–the holiday season is here! If you're hosting a holiday party, and you don't consider yourself a mini-Martha Stewart, you may be in panic mode. Holiday decorating ideas do not have to be extravagant and expensive. There are quick and easy holiday decorating ideas that won't cost you a bundle, either.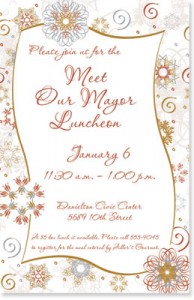 Once you choose a theme (for instance, "Winter Wonderland") stick with it. With a set theme in mind, shopping for decorations becomes much easier.
Everyone loves the smell of Christmas and the holiday season. Decorate your home or other party venue with lots great-smelling candles and potpourri. Freshly baked cookies will fill your home with the delicious smell of the holidays.
Keep your colors to a minimum as this will make shopping and decorating much easier. If you choose the traditional holiday colors of red, green, gold and silver, you will have a much easier time finding holiday decorations in these traditional colors.
If serving food at your holiday party, encourage a pot-luck theme. This will lessen the amount of cooking you have to do, and when people bring their own favorite dish, you will surely have some type of cuisine that all guests will enjoy. If you choose to do the cooking yourself, plan as many dishes that can be cooked ahead of time as possible. Don't make the common mistake of needing more than one or two ovens at the same time because most homes have only one or two ovens.
If you have a fireplace, be sure to have a fire going, but make sure it's safe for the little ones to be around.
Colored lights are a nice touch, but be sure to choose lights that match your color scheme.
Decorate other parts of the home, not just the main rooms where guests will be. Candles and potpourri in the bathrooms are always a nice touch.

For more holiday party planning tips, please read other PaperDirect blog posts, and be sure to check out our extensive line of holiday party accessories, holiday invitations, and holiday vinyl banners.