Celebrity Wedding or Do It Yourself Wedding? You Decide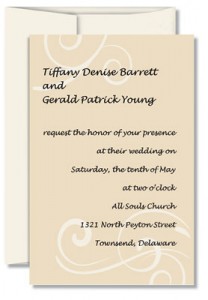 If you are planning your wedding, you may dream about having the type of lavish wedding that celebrities often do, but when it comes down to it, while you want your wedding to be beautiful and memorable for all who attend, excessive spending does not equal happiness or a good marriage. Do-it-yourself (DIY for short) weddings are becoming more and more popular because it can be very expensive to hire professional wedding planners who will charge you a great deal of money so you can relax and not have to worry about the millions of minute details that go along with a wedding. Instead of offering you some DIY wedding ideas, let's take a look at some celebrities who did not do it themselves and spent millions on their special day.
Here is a list of some of the most expensive celebrity weddings of all time starting with the most recent (and now infamous) celebrity wedding. Depending on the source, estimates of Kim Kardashian's wedding to NBA player, Kris Humphries, run from $6-10 million dollars. Some reports claim that the couple really did not end up spending that much money at all because so many vendors paid her to use their product that day. It is rumored that her hair and makeup (and grooming) that day cost over $150,000 alone. Most people hate to spend $40 for a haircut! The bad news: Kim filed for divorce after 72 days of marriage.
Soccer star, David Beckham and former Spice Girl, Victoria Adams spent $800,000 on their lavish Dublin castle wedding in July 1999. Elton John entertained the 250 guests, and the good news is that they are still happily married, it seems.
Brad Pitt and Jennifer Aniston's 2000 wedding in Malibu cost an estimated $1 million dollars. They divorced in 2005, and as the world knows, Pitt moved on rather quickly and began a family with Oscar winner, Angelina Jolie. They are not married–yet.
In 2004, Tori Spelling married Charlie Shanian in her parents' Los Angeles mansion. The marriage cost approximately $1 million, and the 400 or so guests dined on culinary creations by Wolfgang Puck. The couple divorced two years later.
Surprisingly, Donald Trump's wedding to Melania Knauss only cost $1 million. That's not a lot of money for this multi-millionaire whose name is all over real estate in New York City, NBC television and countless other business ventures. The couple married in 2005 and are still together.
Rock superstar, Madonna, and Brit, Guy Ritchie, got married in a castle in Scotland in 2000 and the wedding cost approximately $1.5 million dollars. When the couple divorced in 2008, it was reported that Madonna paid Ritchie $76 million in their divorce agreement. Only in Hollywood does a divorce cost almost seventy times as much as the wedding.
Golf legend Tiger Woods wed Elin Nordegren in a secret ceremony in Barbados in 2004 which cost approximately $1.5 million. The marriage ended in a very ugly and public way in 2010.
The late Elizabeth Taylor married Larry Fortensky in October 1991 in a ceremony that cost $2 million. Taylor's eighth wedding was held on Michael Jackson's Neverland Valley Ranch. The couple divorced five years later; Fortensky was twenty years younger than Taylor.
Tom Cruise and Katie Holmes' 2006 wedding in Rome cost an estimated $2 million. The couple is still married and has a young daughter named Suri.
Paul McCartney and Heather Mills tied the knot to the tune of $3 million in Ireland in June 2002. The marriage lasted only five years, and McCartney reportedly paid just under $50 million in the divorce agreement.
Until Kim Kardashian came along, Liza Minelli probably held the record for the most expensive celebrity wedding of all time when she married David Gest in 2002 for an estimated $3.5 million. The 500 or so guests were entertained by a 60-piece orchestra and enjoyed a 12-tiered wedding cake. Unfortunately, the couple divorced the following year.
If you are planning a wedding, do-it-yourself weddings are less expensive and you get to make all the decisions to make your special perfect. PaperDirect is your one-stop online shop for everything you need including wedding invitations, wedding thank you cards and even wedding program paper!