How to Not to Go Crazy as Your Wedding Day Approaches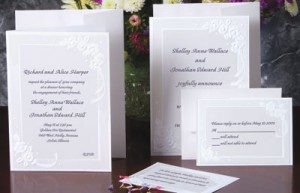 While your wedding day is supposed to be the most special day of your life, many brides will tell you it was the most stressful day of their life. As your wedding day approaches, you may be overwhelmed with emotions you can't even identify, and cold feet may be an understatement for what you're feeling. No matter how much help you get from family and friends (and the bridal party); a wedding is one of the most stressful events people will ever experience. It's ok to freak out as the day approaches, and it's even ok to freak out on the day of your wedding, but there are steps you can take to minimize the insanity of the months, weeks and days before the big day.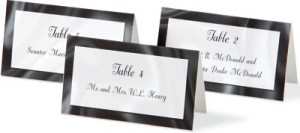 After registering for gifts, sampling wedding cakes, picking flowers, choosing tablecloths, deciding who sits where at the reception, hiring the band, finding an officiant, and coming up with the perfect seating arrangement so no fights break out among family members not speaking to each other, you need what we will call a "wedding free weekend."
You and your spouse-to-be must spend a full 48 hours together and never mention the wedding one time. Go to the restaurant where you had your first date, rent your favorite movie, go to your favorite band's concert, but never, ever mention the upcoming nuptials. You are to take no phone calls associated with the wedding, and you must tell friends and family that you are unavailable even for "wedding emergencies." No matter what wedding emergency arises, it can wait two days.
Each of you should schedule a girls' or boys' night out (again, with no wedding talk). Go to a nightclub or restaurant with your closest friends and if someone mentions the wedding, make then buy you a drink.  Now, we are not suggesting you go to Vegas and come home three days later with no memory of your girls' night out, but go enjoy your friends and let them know you're not going to disappear from their lives post-wedding.
Choose a movie night, but not just any movie night. Each of you choose one or two movies that have special meaning to your relationship. Hopefully, he will not pick a silly Jim Carrey comedy but if he does, it better have some significance. Tell your future spouse why you chose those movies and watch them together as if you were on a first or second date. NO wedding talk whatsoever.
Lastly, pack up the car and take off for the night. Many marrying couples feel they are saying goodbye to their spontaneous, wild ways. Saturday morning, throw a duffel bag in the car, choose a direction to drive and when you get tired of driving, find a hotel. Marriage does not equal loss of adventure. Get out of town and away from all the wedding fuss even if it's for just one night!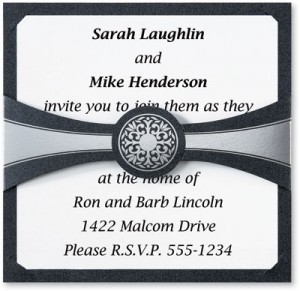 Cool wedding ideas will make the special day and the days before it enjoyable and less stressful. Try some of these cool pre-wedding ideas to prevent going completely bonkers before your big day! When it does come time for you to take care of all the wedding event accessories and everything else you'll need like wedding invitations, PaperDirect is your one-stop online source for the big day.