Money Saving Tips for a DIY Wedding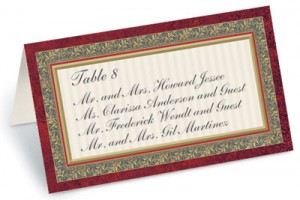 Let's face it–weddings can be expensive. If you don't have a lot of money to spend on your wedding, you can still have a beautiful ceremony and reception that will be memorable for all of your guests. Do-it-yourself (DIY) weddings can be planned, organized and performed for much less money than you may think. You just have to do some research and find bargains. You have to know how to negotiate prices and accept help from people you know who can contribute to the wedding. Traditionally, the bride's family pays for the wedding, but nowadays there are many couples who pay for their own wedding. If you are fortunate enough to have parents who can pay for your wedding, then count yourself lucky because you will be entering marital bliss without huge credit card debt and loans to pay off, which can make the first few years of any marriage stressful. The cons of having the bride or groom's family pay is that sometimes they tend to want what they want and you may feel obligated to allow them to make decisions for you. If family members pay for your wedding, you can set ground rules so that your special day is just that–YOUR special day. When both families contribute to the cost of the wedding it's important that you voice your desires and stand your ground when decisions start being made without your approval.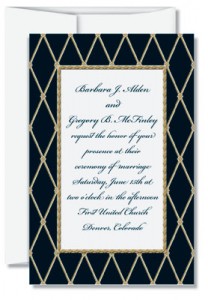 Many contemporary weddings are paid for by the couple getting married. While this may put a strain on your finances, it does give you complete control over all decisions regarding the ceremony and reception. The pros of paying for your own wedding is that if you want a wedding on the beach in bathing suits with a Beach Boys cover band playing all night, you can do that. If you want to have your wedding under water in scuba suits, you can do that, too. You are not obligated to please anyone but yourselves.
The only con to paying for your own wedding is the debt you may rack up, but if you shop around and take advantage of good deals, you can have a gorgeous wedding on a reasonable budget. Enlist friends and family to help. For instance, if you have a friend who is in a band or who plays a harp, ask if they will provide entertainment for your wedding (that could be their gift to you). If you aunt is a florist, ask her for her help, and if you have a seamstress in the family, you can save hundreds, if not thousands, by having your wedding attire handmade by someone you love.
There are other ways to save money on your do it yourself wedding. The day of week you choose can make a big difference in the cost of the ceremony. Vendors are going to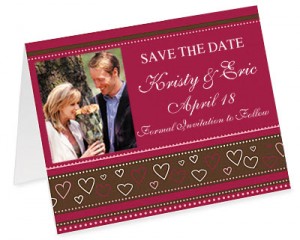 charge higher prices for more popular days/nights like Saturday. If you choose an off-day, they would rather charge a lower fee than have the venue completely unused. some establishments loosen minimum guest requirements on off days. You're also likely to get better service because you'll have management's undivided attention on a less busy day.
PaperDirect is your online source for everything you need for your do-it-yourself wedding including wedding invitations, wedding place cards and wedding thank you note cards.