Need Baby Shower Tips? How About a Creative Name Contest?
Seasonal & Special Events Ideas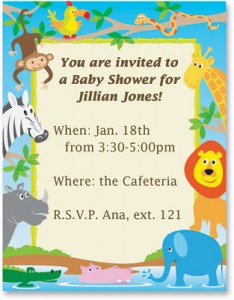 Baby showers are a  great time for soon-to-be mothers to gather with their friends and family and eat delicious food, play silly games and unwrap much-needed gifts for the baby. But some baby showers can be boring. If you're looking for a way to keep your baby shower interesting, try coming up with some original game ideas to keep your guests interested. One idea is to discuss the name of the upcoming little bundle of joy. While most parents have their child's name already chosen, you can play a game just for fun and see what are some of the most original names you can come up with for the new parents.
Celebrities often come up with one-of-a-kind names for their children. Here are some of the most unique celebrity baby names in recent years: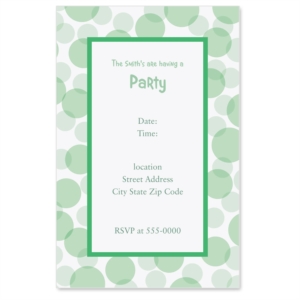 Bingham Hawn Bellamy (son born to actress Kate Hudson and Matt Bellamy, musician)
Abraham Selassie Robert Nesta Marley (son born to Ziggy Marley and wife, Orly Agai)
Kal-El Cage (son of Nicolas Cage)
Pilot Inspektor (son of actor Jason Lee)
Apple (daughter of Gwyneth Paltrow and Chris Martin)
Kyd (child of David Duchovny and Tea Leoni)
Sage Moonblood (son of Sylvester Stallone)
Moon Unit (daughter of Frank Zappa)
Jermajesty (son of Jermaine Jackson)
Tu Morrow (son of actor, Rob Morrow)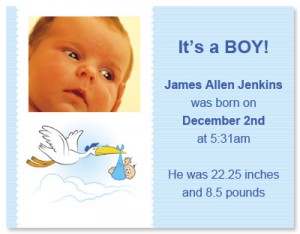 When helping the mom-to-be come up with possible baby names, please keep in mind that the child will have to live with this name for his entire life.
If you're planning a baby shower, PaperDirect is your one-stop online source for all the  baby announcements and baby shower papers you'll need.