How to Reduce Wedding Costs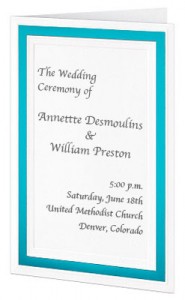 Whether you're having a Do-It-Yourself wedding or are a parent paying for your child's wedding, there are ways to reduce wedding costs to save you money. With some great ideas from the PaperDirect blog and some research on your own, you will learn how to reduce wedding costs and will be amazed at how much money you can save. Here are some suggestions on how to reduce wedding costs from PaperDirect, your online shopping source for just about everything you need from wedding invitations to wedding thank you notes.
Limit the number of guests you invite to your wedding.
Cut back on the cost of wedding attire. You need not spend thousands of dollars on a beautiful wedding dress when you can find one just as lovely for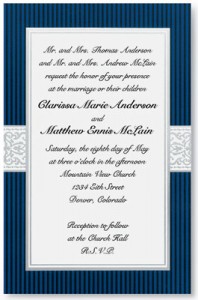 a few hundred. Have a seamstress in the family? Talk to your relative or good friend who is talented enough to make your wedding dress and save a lot of money. Be sure if there are any problems, however, a good friendship is not ruined. Make sure the wedding dress and/or bridesmaids' dresses are done in plenty of time to make any necessary adjustments as people do gain and lose weight during the months prior to the big day.
Avoid a traditional sit down dinner. There are fresh alternatives to the conventional (and usually expensive) formal dinner for your wedding guests. You can offer a nice brunch or an outdoor reception with hot and cold hors d'oeuvres. If you definitely want to provide dinner, then you may look into having a buffet as this is less costly than a sit-down dinner with multiple courses. Another way to save money on food at the wedding is to order a wedding cake large enough to give each guest a slice. No need to go overboard and order a multi-tiered cake that will only be thrown away at the end of the reception.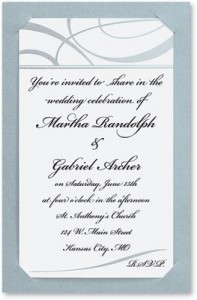 Choose a month (and even day of the week) that is not very popular for weddings. Even in a DIY wedding, you will need the assistance of others who will have to charge you for the product or service they provide. A venue or caterer is much cheaper in November than in the traditional wedding month of June. Saturday weddings are always harder to book than any other day (and booking a wedding on a popular day is more costly).
Save money on alcohol by having the wedding reception at your home or the home of a friend or family member. By doing this, you can supply the alcohol yourself, which costs much less than hiring someone to buy, set up and serve the alcohol. Some couples, in order to reduce wedding costs, only serve wine and beer at their receptions. When serving alcohol at your home, you must be responsible for those in attendance by not allowing anyone to drive who has too much to drink. Have friends, family or a hired driver take intoxicated guests to their home or hotel.
Here are DIY wedding ideas to get you started. PaperDirect is your one-stop shopping source for wedding invitations and wedding accessories to make your big day the most memorable of your lifetime.