Keep the Kids Entertained at Your Wedding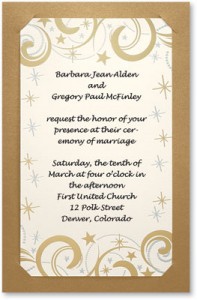 Kids at weddings (as cute as the little guys are) can be a problem. Many brides and grooms decide early on that children are not invited to their wedding and that message is made clear on the invitation (though very politely). If you want to have kids at your wedding, there are ways to keep them entertained, so they don't wreak havoc on  your special day because they are bored out of their minds. After all, weddings, especially those with church masses, and receptions can go on for several hours. But not all suggestions work for all ages, so take a look at the "Kids at Weddings" entertainment ideas we suggest below and see if you can try any of them on your wedding day.
At the wedding ceremony, children tend to sit with their parents. If you are having many smaller children attend your wedding (under three years old), you may want to consider offering childcare to your guests. A great way to get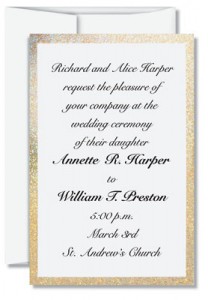 reasonably priced childcare is to ask one of your responsible teen relatives or friends to be in charge of watching the smaller children. This should be explained to all of the guests with children ahead of time. You may want to have more than one person responsible for childcare if a large number of children will be attending the ceremony.
Many wedding reception venues now offer children's meals, which is a great idea for a DIY (do it yourself) wedding because it will save you money. Kids at weddings don't eat much, and their meals are just not as costly. Most small children do not need to eat prime rib or chicken Florentine. Instead,  chicken fingers and french fries or an even healthier alternative would work well. Be sure to look into this possibility if you are having kids around 6-12 years old at your wedding.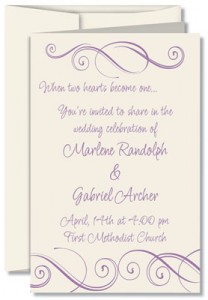 The hard part about having children at your wedding reception is that they get tired earlier and bored easily. Parents may be just getting started when the kids start to complain that they're tired and want to leave. To solve this problem, you can ask those same teen relatives and friends to head up a children's table at your reception.
This can be a table that has crayons, paper, Legos, and some games at it. You can ask the parents of the children to bring their favorite game, and you can provide the crayons and paper. The babysitters you have hired could even have the children draw pictures of your wedding or make cards to wish you well in your marriage.
Another way to separate the children from the reception is to book one hotel room (if your reception is in a hotel) for all of the kids and the babysitters. Offer movies, video games, some board games, crayons, and paper, and the kids are set for quite awhile, and if some of the kids get tired, they can just fall asleep right there in the hotel room.
Planning a DIY wedding? PaperDirect is your online shopping source for wedding invitations and many wedding accessories.