Kids' Birthday Party Game Ideas
Seasonal & Special Events Ideas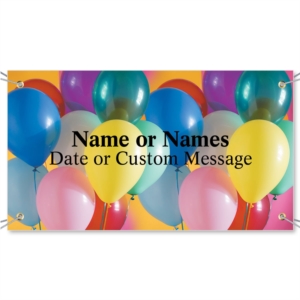 There is nothing more fun than throwing a kids' birthday party, but the key to having a successful kids' party is to have games that will keep the guests and guest of honor entertained and busy. So, after all the decorations are bought, the food is cooked, and gifts are purchased, you have to come up with fun party game ideas that will keep those kids happy.
Many parents find that the classics like pin the tail on the donkey and charades are classics for a reason–regardless of the age, most kids have a blast playing these old-time favorites. Even the adult chaperones can get into a good game of charades. Here are some more kids' birthday party game ideas to keep the party running smoothly and to keep everyone entertained.
Bingo is a fun party game idea that kids of all ages can enjoy. It takes some organization,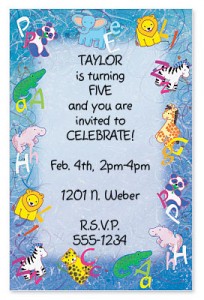 but once you have it all put together, it can go on for an hour or even more. You can offer fun prizes for the winners (and should think about consolation prizes for those who don't win to keep everyone happy). It's also a game that is not quite as loud and chaotic as others, and a well-organized game of Bingo can keep the kids (and adults) entertained for hours. For the little ones, it's also a great way to work on learning letters and numbers (and patience). It's a great way to teach good sportsmanship and how to be a good loser (or winner).
If you have hula hoops around the house, you can break those out and have a hula hoop contest. Who can hula the longest or who can hula hoop around their neck or legs? For the kids who have never done this, it will be a fun new activity that boys and girls of all ages can enjoy.
You can buy several different board games and organize the kids into small groups. Candyland, Monopoly, Sorry and Clue can be played for hours, and to make things more interesting, you can set time limits and have the kids switch games every half hour or so. This allows the kids to get to play all the games, so they won't get bored with one game with children, the more variety of activities the better. Attention spans tend to be short with small children, so a variety of games will make for a more successful birthday party.
Musical chairs are a classic kids' birthday party game idea that never goes out of style. Adults can play, too, and it's great fun but usually doesn't last too long before kids start getting bored with it. Offer prizes for winners and treats for the ones who don't win.
Card games like Go Fish or Uno are great kids' birthday party game ideas and are inexpensive. Most kids know how to play these games, so you won't have to spend a lot of time explaining the rules. (Maybe the adults can get a poker game going in another room so they're entertained, also).
Scavenger hunts are always a huge hit. Kids love to go on the mission of finding hidden items, and if you have a big house, a scavenger hunt is a great idea. You can hide items in all the safe rooms in the house and offer prizes to winners.
You can hire clowns, magicians or balloon makers as kids typically love these sorts of activities. Make sure none of your guests have the very common fear of clowns as one screaming child can ruin the fun for the others.
A petting zoo is a great idea for an outdoor summer or springtime party. What kids don't love animals? Having a variety of small animals to pet and play with will keep your little guests entertained for quite some time. If the party is indoors, this probably won't be feasible, but it's a great idea for an outdoor party.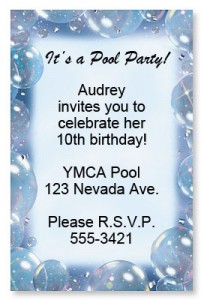 If you are having a birthday party and swimming is available, you can play pool games such as Marco Polo and diving for items at the bottom of the pool. Always have a trained lifeguard on duty if you ever have a kids' party with swimming. Even with many adult chaperones on hand, if the children are not watched every second by a trained lifeguard, tragedy can strike in a split second. Make sure any child who cannot swim is kept away from the water, and provide swimming safety items such as floaties, noodles, goggles, and ear plugs (if necessary). If you do have a swimming pool but it's not part of the festivities, be sure it's gated up and that the kids cannot get near it. Even if it's covered with something like a solar blanket, kids can fall in and get trapped under the cover. You must make sure the pool is totally off limits to all guests if it's not part of the party. Check out these pool party ideas for kids to get your party creative juices flowing.
PaperDirect is your one-stop online shopping source for most everything you need for a kids' birthday party including invitations, banners, thank you notes for gifts, and even napkins and place cards! Shop PaperDirect party central today!