The Truth About Spring Wedding Myths
Do-it-yourself weddings can be fun and save you a lot of money. While you will be responsible for making all or most of the decisions about your wedding and reception–which can be stressful–you will know that the wedding will be the dream wedding you have always wanted because you're in control.
If you are getting ready to plan a wedding and are considering a spring wedding, you may have heard or read about some spring wedding myths that may deter you from choosing this beautiful time of year for your nuptials. Don't listen to the naysayers!
Keep in mind that everyone has their own opinions about the best time to have a wedding, and there are myths for just about everything associated with a wedding including which of the four seasons to hold your wedding ceremony. If you have your heart set on a spring wedding, but you are worried about all the myths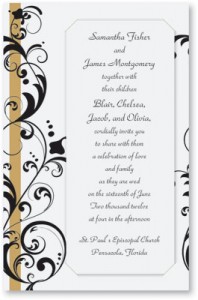 you've heard, this blog just may change your mind. After all, springtime is a gorgeous time of year, and with spring, comes so many wonderful reasons to have a wedding ceremony.
Here is the truth surrounding some of the most common springtime wedding myths:
Myth #1 You must use pastel colors.
Actually, you do NOT have to use pastel colors; you can choose whatever colors you like. No one is going to think less of you if your wedding ceremony and reception venue are not adorned with pinks, baby blues and yellows. Who would want their wedding to look like an Easter egg basket anyway? If you do like some of the pastels, you can change it up a bit by choosing brighter hues of the most common pastels and create some eye-popping floral arrangements and reception table decorations.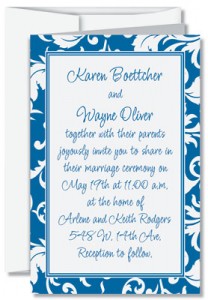 And just because it's springtime, you don't have to an overabundance of flowers. It's your wedding, so don't let what others have experienced or what the "rules" say influence what you want for your special day that will only happen once in your lifetime (hopefully!). You can always take the advice of a few close friends and family members you trust, but when it comes down to it, go with what your inner voice tells you. Has it failed you before?
Another myth is that spring weddings have to be held during the daytime, but that's just not true. Even if you have an outdoor wedding, you can have it in the early evening if the temperatures are typically warm in your area of the United States.
Spring weddings call for informal wedding attire is another common springtime wedding myth. Again, you can choose the degree of formality of your wedding attire. If you want to wear a sun dress on the beach with sandals, go for it. If you prefer a more traditional white wedding dress with a long train and the groom in a black tuxedo, then go with that. There are no set wedding etiquette rules when it comes to springtime wedding attire.
If you are planning a do-it-yourself springtime wedding, visit PaperDirect's online store for many of your DIY wedding needs including wedding invitations, thank  you notes and even wedding place cards. Check out these wedding reception supply ideas from PaperDirect.