Valentine's Day Border Paper For Romance or Advertising
Marketing & Sales Promotion Techniques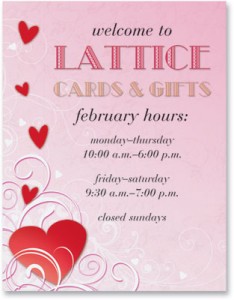 Valentine's Day is right around the corner, and for many women, it's a special day filled with flowers, chocolates, candlelight dinners, and pledges of undying love. If you are looking for creative ideas to woo your secret crush (or your longtime love), you may want to consider a homemade Valentine using border paper from PaperDirect, your online shopping source for all types of paper products for special occasions like Valentine's Day. Valentine's Day border paper can also be used by business owners and managers to advertise special Valentine's Day offers and/or events.
PaperDirect has a huge selection of decorative Valentine's Day border paper that you can use to create romantic sentiments without spending a lot of money. After all, isn't it the man's "job" to spoil you on this special day? That may sound sexist, but we all know that it's the woman who should be pampered on this most romantic of holidays.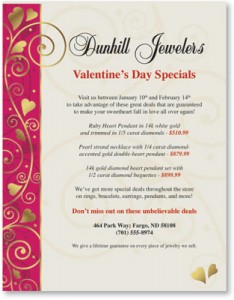 Specialty border paper can be used to create cards, romantic notes or invitations to a romantic dinner. Decorative Valentine's Day border paper with roses and other symbols of Cupid's day is a great way to let your significant other know just how much you love him or her. Some of our most popular Valentine's Day border papers are heart-shaped wishes, be mine and rose rhapsody designs. If you have a secret crush, why not leave a romantic message on his car, desk at work or mailed to his house? Men, too, enjoy getting heartfelt Valentine's Day notes, and PaperDirect has so many lovely designs from which to choose.
If you own a business, you can use border paper to advertise specials on flowers, gifts, candy and jewelry.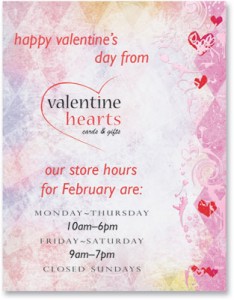 You can use border paper to send out announcements and post information in store windows. The versatility of Valentine's Day border paper is endless, and with so many designs to choose from, you will surely find one that you love.
If you're planning a Valentine's Day wedding, you can use border paper for a variety of uses including announcements, seating place cards and even wedding thank you notes.
Check out PaperDirect's full line of decorative Valentine's Day border paper today!