Anniversary Tips: How to Throw the Perfect Party
Seasonal & Special Events Ideas
Do you have an anniversary coming soon? Are your parents or some other family member close to hitting a milestone in their lives such as thirty years on the job, married for twenty years, or maybe even married for fifty years or longer? If so, how about some anniversary tips for the perfect party to celebrate the momentous occasion of an anniversary?
PaperDirect often posts blogs about party planning tips for all types of fun celebrations including children's birthdays, sweet-sixteen birthday parties, golf parties, Halloween and Christmas parties and even parties to keep off special occasions like the arrival of spring after a cold, harsh winter. Today, let's look at some anniversary party planning tips that will help get you started on what may seem like a daunting task.
As with any party-planning process, you must identify your budget and stick to it. Going over budget will only cause stress. Decide what you can spend and try to stick to it.
Choose possible dates, and if you're throwing the anniversary party for someone else, be sure the guests of honor are available that day. If it's a surprise anniversary party,  you must enlist the help of a friend or family member to get the guests of honor to the venue on time (and with no knowledge of their upcoming surprise!).
Decide how many people can be invited and whether or not children are welcome. This needs to be noted on the invitation.
Decide how formal/informal the party will be. Outdoor venues usually call for informal attire and atmosphere. If you choose an expensive hotel or restaurant as the venue, then please note on the invitation that attire is business casual, formal, or even black tie. Always keep in mind the comfort of your guests of honor and the guests. Here's an anniversary tip: If you are throwing a party for a young couple who have are celebrating one year together, you may want to consider a more informal setting and theme than you would for your grandparents' 60th wedding anniversary party.
Order all the party supplies you need from PaperDirect.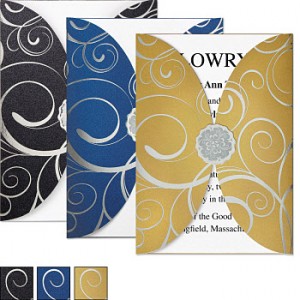 PaperDirect is your one-stop online shopping source for anniversary party invitations, thank you notes, banners, place cards, personalized napkins and so much more.
Need more party planning tips? Check out these PaperDirect blogs:
Party Planning Tips for the Novice
More Great Party Tips–Kids' Birthday Parties!