Do-it-yourself Wedding Accessories Ideas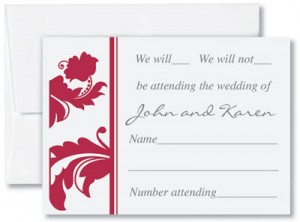 One of the most fun and rewarding aspects of a do-it-yourself (DIY) wedding is to make and provide your guests creative wedding accessories. Do it yourself wedding favors are a way to say thank you to your guests and a way to for you to collect many items to remind you of your wedding day. Wedding accessories, whether you make them yourself or order them, are a wonderful take-away for your guests so they have a remembrance of your special day. One very special aspect of do-it-yourself wedding accessories is that they are meaningful because they come from your heart. PaperDirect often posts blogs offering suggestions on how to pull off the perfect DIY wedding without spending a lot of money. We also provide wedding accessories ideas that won't break the bank.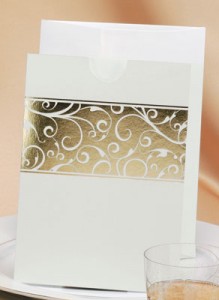 A wedding favor is a little token of the two of you, presented to everyone. A favor can be a keepsake that the guests take home, or an edible wedding favor that is likely to be eaten before dinner is served. Some wedding accessories help guests join in the celebration (noisemakers, for instance) or are functional at the actual wedding (such as champagne glasses). Others, like CDs and the pictures created from disposable cameras are keepsakes that can be cherished for years to come.
The number of wedding accessories you can include in your big day is endless, so it's impossible for us to cover all of them here. Let's look at some popular, affordable DIY wedding accessories ideas to get your creative juices flowing.
Let's first look at wedding accessories ideas for the wedding ceremony itself. Make your special day even more special and complete from beginning to end by including the perfect wedding ceremony accessories. After your wedding invitations, the ceremony accessories you choose will be one of the first representations of your wedding theme for your guests to enjoy. Candles, program fans, ribbons and flower petals are all accessories that guests can take with them.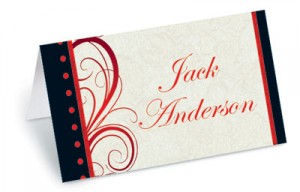 Now let's talk reception accessories. you will need reception accessories that will make this day truly unforgettable for those that have the privilege of experiencing it. Wow your guests with your choice of personalized guest book, wedding napkins, and place card holders to show that no detail was left unattended. The addition of the same motif on wedding stationery, napkins, and favor boxes is a great way to coordinate the whole theme.  From personalized napkins to matchbooks, the choices for wedding accessories for the reception are endless.
PaperDirect is your one-stop online shopping source for many of your DIY wedding needs. Please view our extensive line of wedding invitations, wedding place cards, wedding thank you notes, and wedding response cards.