8 Anniversary Party Planning Suggestions
Seasonal & Special Events Ideas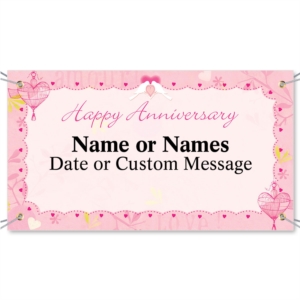 Are you knee deep in anniversary party planning and don't know know what to do next or even where to begin? If you're hosting an anniversary party for your parents, children or even a friend or co-worker, these partying planning suggestions will help you take on this daunting task and host an anniversary party that will be remembered fondly for years to come.
Traditionally, many couples celebrate their 25th anniversary (silver) and their 50th anniversary (gold) in a big way. However, it is also very common and acceptable to have a party on any of the five-year milestones of a marriage (5th, 10th, 15th and so on) on a smaller scale. These anniversary party ideas can be applied to virtually any type of celebration you can think of.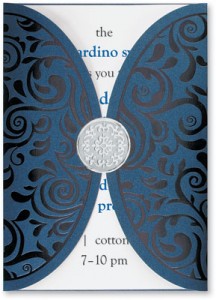 First, try to establish some sort of planning committee. Enlist the help of anyone capable who offers; it may not seem like you need that much help in the early stages, but once you get going, a handful (or more) of people helping out will be much appreciated.
Establish your budget and then from there, you can create your guest list. Whether you're hosting a huge anniversary bash for two hundred or a small intimate dinner party for ten, it's important to stay within your budget and not over spend. It's also a good idea to leave some funds set aside for those last-minute expected problems that could turn your bash into a bust. Caterers not showing up, bartenders being late and an unpredicted rain storm can all force you to make last-minute changes that will cost you money. Be sure to have a little bit set aside to cover these costs.
As you develop the guest list, it's important to keep in mind the comfort level of the anniversary couple and what they would want if they were planning their own party. Are they comfortable around large groups and a festive atmosphere, or do they prefer smaller more intimate gatherings? As you create the guest list, it's always important to keep in mind the wishes of the anniversary couple. Only invite friends and family you know they will be comfortable around.
Order your anniversary invitations online from PaperDirect today!
If the party is not going to be at your home, then you need to decide on a venue and make reservations. This is all dependent upon the number of guests you're inviting and the size of your party. You may be able to reserve a small room in the couple's favorite restaurant, or you may need a larger space like an old community theatre, recital hall or the like. You absolutely must know how many people will be attending before you can reserve the venue. What if you reserve a huge space, but only half of the invitees respond they're coming? The space will feel empty and cold instead of warm and inviting.
When deciding on the day and time, try to get the party date as close to the actual anniversary date as possible. But you must almost keep in mind your guests' work schedules and travel plans. You certainly don't want to have a party in the middle of the week if most of the guests are still working full time and have to get up early. If most of the guests are at retirement age, then you can be a little more flexible with the day of week and time.
Plan your party theme and menu (if you are doing the food yourself). Hiring a caterer or having the party at a restaurant eliminates this huge task, and you can rest easy knowing the food and drinks will be provided. If you are doing the cooking yourself, be sure you have everything you need well in advance and some helping hands. Prepare as many dishes before the day of the party as you can. This will prevent a lot of rushing around the big day. Why not just hire a caterer so you don't have to worry about any of this and you can relax a bit more?
Send out your invitations and then start getting all the decorations and other supplies ready for the big day. If you're hosting the party at your home, you'll probably have a lot more work to do than if you hired a party planner, but in the long run, it will all have been worth it. The happy couple will have wonderful memories of this special event that you hosted in their hearts and minds forever.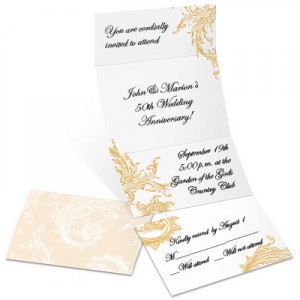 PaperDirect has everything you need for your anniversary party from invitations to thank you notes. Need some more party planning tips? Check out these PaperDirect blogs: