Bridal Shower Favor Tips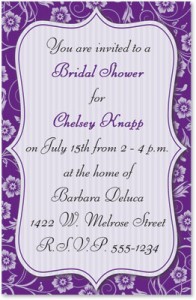 If you are preparing to host a bridal shower, you have a lot to plan for to make the soon-to-be-bride's shower a special day she'll never forget. You have to plan food, drinks, the guest list, the venue, buy a gift, decorate, organize bridal shower games, and decide what bridal shower favors to offer guests. If this is the first bridal shower you've hosted, here are some bridal shower favor tips to help get you started.
Choosing the right bridal shower favors is not only important so guests have a keepsake of this celebration, but the bridal shower favors you choose must carry on the theme of the shower. Bridal shower favors should be fun, festive, vibrant and something guests will want to keep for years to come.
PaperDirect has some bridal shower favor suggestions that are not expensive and will be enjoyed by all your guests:
Photo albums are a great bridal shower favor that can be personalized or decorated yourself. Guests can include photos from the shower and the wedding (for those who attend).
Disposable cameras are a common wedding favor but also make a wonderful bridal shower favor, so guests can take pictures right then and there of the bridal shower.
Since we're on the theme of pictures, why not include photo frames in your list of possible bridal shower favors? Everyone loves to put their favorite photos in frames to preserve them forever; your guests can put their bridal shower and wedding photos in frames that you give at the shower.
Many showers have kitchen themes, so recipe card holders make great favors for a kitchen-themed bridal shower. You can include a card with a special message or one of your own favorite recipes.
Manicure/pedicure sets for your female (and male) guests make great party favors because who doesn't like to pamper themselves with a spa day at their own home?
Again, the most important bridal shower favor tip to keep in mind is that the favor should match the theme of the shower.
If you're hosting a bridal shower, PaperDirect is your one-stop online shopping source for invitations, place cards, bridal shower magnets, and personalized napkins. Need more ideas for your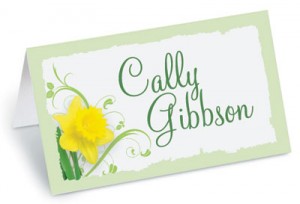 upcoming bridal shower? Here are some more PaperDirect blogs on this exciting topic: