Where Can I Have a Birthday Party?
Seasonal & Special Events Ideas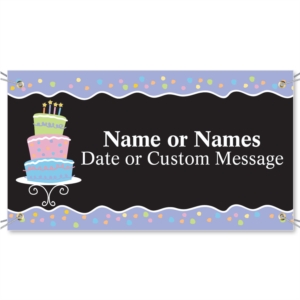 Planning a birthday party (especially if you're a novice) may be a little overwhelming at first, but with suggestions from PaperDirect, planning and holding a birthday party for a loved one or friend should be a blast whether the guest of honor is a child or an adult! Birthday parties need not be stressful. By having a plan in mind, being organized, enlisting the help of friends and family members, you can host a birthday bash that will be remembered for years to come. The key to a great birthday party: Location! Location! Location!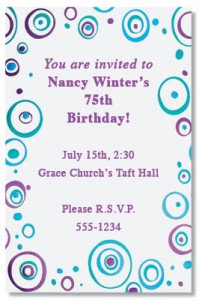 Birthday Party Venues for the Young and the "Not-so-young"

One of the most important aspects of hosting a birthday party  is choosing the perfect venue. A number of factors must be taken into consideration when you plan the location of the birthday party. Will it be large enough? Will it be too large? If it's outdoors, does it have covering in case it rains? Is there ample parking? Is it a convenient location for most of your guests? Is it too formal? Is it too casual? Does it have staff to assist you? Tables and chairs? Food? Drinks? There are many things to consider when choosing your birthday party location.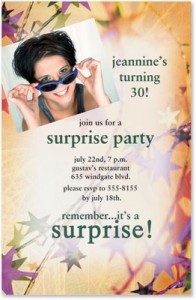 Let's first start by listing some great birthday party locations for adults:
Hotels
Restaurants
Bars/lounges
Nightclubs
Community Halls
Church Meeting Halls
Home of friends or family
Bowling Alley
Beach Club House
Ice skating/roller rinks
Museums
Art Galleries
Amusement Parks
Water Parks
Outdoor Parks
Golf Courses
Tennis Clubs
Country Clubs
Chartered boat
Casino
Professional Sports Event (tailgate party)
Spa Party
Where can you have a child's birthday party? Let's take a look at some suggested locations:
Family Entertainment Center
Bowling Alley
Chuck E. Cheeses
Bouncy Play House Center
Zoo
Outdoor Park
Roller or ice skating rink
Circus
Laser Tag Fun House
Amusement Park
Playground
Daycare Center (that your child knows)
Home of friend or family member
Your home
Aquarium
Water Park
Miniature Golf Course
Go-Kart Track
If you have suggestions that didn't make our list, please feel free to leave a comment below. We'd love to hear from our readers about great birthday party locations!
Read more birthday party tips from previous PaperDirect blog posts.
If you're thinking about where to gave your birthday party, hopefully, these suggestions from PaperDirect will help. Remember, also, that PaperDirect is your one-stop online shopping source for party necessities like invitations, banners, thank you notes, and even save-the-date magnets!