Announce Your Special Event With Halloween Banners
Seasonal & Special Events Ideas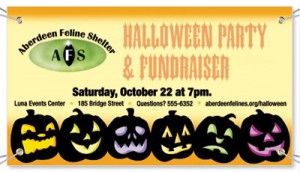 Are you getting ready for Halloween, the hugely popular holiday for businesses, kids and even adults? If so, PaperDirect has the supplies you need to announce your holiday party, get customers to your business or announce some type of special Halloween event. Halloween banners can help make your home (or some other venue) capture the true ghoulish spirit of Halloween. Try these Halloween games to jazz up your Halloween bash this year!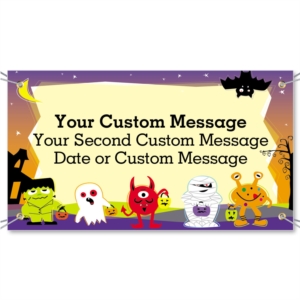 Halloween Charades – Write Halloween character names on slips of paper (Frankenstein, Witch, Ghost). Put the slips of paper in a hat and ask the first participant draw a character. The guest then acts out the character indicated on his chosen slip of paper and the other guests race to guess which ghoulish character is being portrayed. The guest to correctly guess the character draws the next slip of paper from the hat.
**For older guests, add an element of excitement by putting put the slips of paper inside a balloon. Then have them pop the balloon in order to get the paper out.
Spooky Scavenger Hunt – Here is a game played outside in the dark of night or a blacked-out room. You will need several small flash lights and sets of Halloween items like gourds, small pumpkins, plastic spiders or bats, a witch's hat, a wizards wand, ghoulish decorations, and anything else you can think of. Scatter items in a large room of the house without too much furniture, such as a basement or in the backyard. Once items are scattered and it's dark enough, have guests break up into pairs along with a list of the items they need to find in the dark using their flashlight. This game works best for older grade school kids who are not afraid of the dark.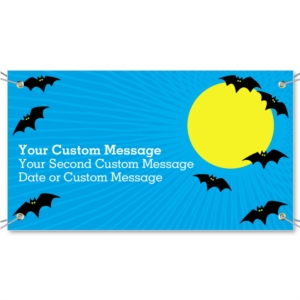 Spider's Web – This is a fun activity that's sure to get the guests laughing as they unravel their way to the spider's secret treasure. Buy enough balls of yarn so that there is one color for each guest. Tie the end of each ball of yarn to a trick-or-treat bag of candy, and hide the bags in a closet or drawer. Then take each ball of yarn and walk around the party space, looping it around furniture, in and out of different rooms. Make sure you leave enough yarn to get back to the desired starting place, where you will tape the ends to an object, such as a paper plate, and label it with a number or name of a guest. As you create the "web," make sure different colors of yarn criss-cross, so participants will have fun and use teamwork. When it's time to play this super fun Halloween game, give one end of yarn to each guest and watch as they untangle and tangle their way to the prize!
Shop PaperDirect online for all your party needs including: