Fall Party Invitations Perfect for Halloween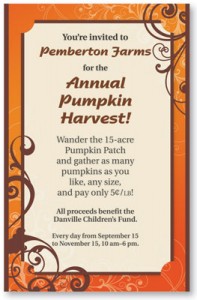 When  you think of fall, your mind immediately goes to vibrant colors of foliage all around you–yellows, oranges, reds, coppers, browns, and various combinations of all of lovely hues we associate with this magical season. Fall is a great time to host parties, and there's no shortage of occasions to throw a bash for friends, family, coworkers, neighbors and your children and their friends. Fall party invitations perfect for Halloween, with autumnal colors and themes, will surely set the mood for a small, intimate Halloween gathering or a huge Halloween block party with hundreds of guests.
Invitations, Place Cards and so Much More!
PaperDirect is your party invitations headquarters. Our huge selection leaves you with only one problem: choosing the fall party invitations you love the most! But that's a good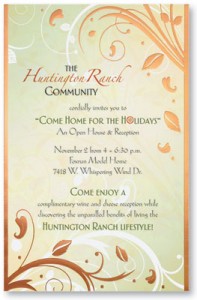 problem to have, we think. We know our customers care about every single detail of the parties they host–everything from the invitations, to place cards, to personalized napkins and decorative banners must be perfect! PaperDirect provides all of those necessities in one huge online shopping location. Why shop at multiple stores to find what you need this Halloween? Make your party planning less stressful and loads of fun by shopping online at PaperDirect.
PaperDirect shoppers are often shocked at just how many different types of party invitations there are from which to choose. From casual to elegant, we have something for every taste. Square invitations, folded invitations, flat invitations, layered invitations and pocket gatefold invitations will provide you with so many choices, and our beautiful fall designs will be perfect for your Halloween party.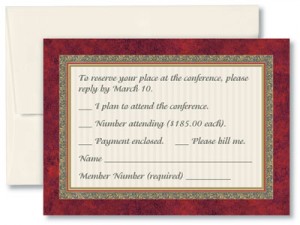 For more formal parties, we have response cards to go with your invitations. Here are some other Halloween party items you can find online at PaperDirect:
Need suggestions to get your creative juices flowing? Read these PaperDirect Halloween themed blogs:
Be sure to shop PaperDirect's online party headquarters for all your Halloween party needs this year!