Holiday Wedding Accessories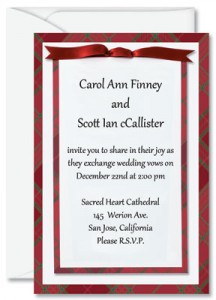 If you have selected a wedding date around the holiday season of November-early January, you have more than one reason to celebrate on your wedding day. When planning a holiday wedding, you want to incorporate a holiday theme into your wedding without making it be a major focus of the attention. After all, your wedding should be all about you and your wonderful groom starting a brand new journey together!
For weddings in December, instead of cliche, overdone Christmas red and green, you can select wedding colors that are a little darker; for example, burgundy paired with forest green is an absolutely combination. Here's another suggestion for holiday wedding accessories: Don't choose poinsettias for your flowers; instead, use dark red roses in your bouquet and other floral decorations.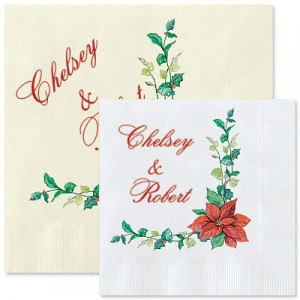 When choosing holiday wedding accessories, there are so many lovely, creative choices! You'll have a blast planning your holiday-themed wedding, and it will be an event remembered from years to come! PaperDirect is your online shopping source for your DIY wedding (do-it-yourself). From DIY wedding invitations to thank you notes, PaperDirect has a huge variety of all types of DIY wedding accessories to round out your special day! Let's take a look at just some of the holiday wedding accessories you can order online from PaperDirect:
 Holiday Wedding Accessories to Make Your Wedding Festive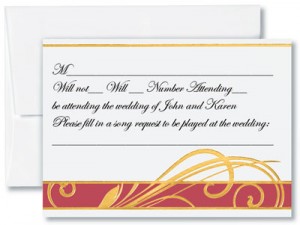 Here are just some of the wedding accessories you may want to add to the list to make your wedding a truly spectacular holiday event for all! The perfect favor for a wedding around the Christmas season is a personalized Christmas ornament for your guests. You can purchase ornaments in red, green and shiny metallic colors with designs or in solid colors. Choose personalized ornaments to let your guests know how much you appreciate them. Unlike some favors that get thrown away or eaten, Christmas ornaments will last for decades. Miniature wedding snow globes make a lovely holiday wedding accessory, and guests will treasure these precious little winter wonderlands for many years to come. How about a snowflake bookmark or a snowflake candle holder? Snowflake-shaped wine stoppers are adorable and practical.
Choose a flower girl basket that has a winter scene all around it or walk down a an aisle runner with various Christmastime images covering it. The ring bearer's pillow will help set the tone when it's adorned with various holiday images like snowflakes, angels or whatever you like. Have it custom made for an added holiday look and feel.
The ideas really are endless when you plan a holiday wedding. Be sure to check back to the PaperDirect blog for more great DIY wedding ideas!