Ideas for Personalized Holiday Cards
Christmas & Holiday Party Tips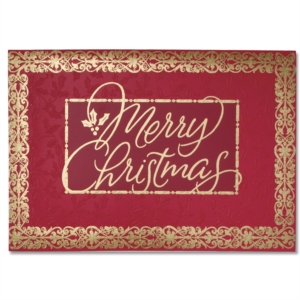 In this day of everything electronic, more and more people are taking short cuts to get holiday messages out to friends and family. This year, how about we slow things down a bit and approach holiday mailings a little more traditionally? Receiving a personalized holiday card with a handwritten note inside will surely make someone's holiday brighter.
Handwriting a personal message in a Christmas card says you care and that the recipient means enough to you that you took the time to write a message directed only to that person. Yes, it's much quicker (and easier) to stamp a signature and mass mail hundreds of Christmas cards, but why not take the time to write a special message in personalized holiday cards, especially to those who are closest to your heart this Christmas? It only takes a few minutes per card, and the reaction it gets will be well worth your time.
You know how you feel when you receive a holiday card with a stamped signature or a handwritten signature with no note. You know that you were one of many to receive the exact same card with the exact same printed message inside. When the sender takes the time to write a personal note especially for the recipient, it says a lot. It says you care and that the recipient is worth the few minutes it took to write the message.
Personalized Holiday Cards from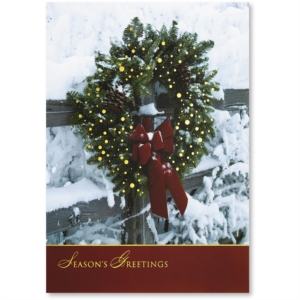 PaperDirect
This year, you can personalize your holiday cards with a handwritten note. Before you get started, be sure to check out PaperDirect's extensive selection of Christmas cards and holiday cards that you can order online and have shipped directly to your door. Here are some tips for writing out your Christmas cards:
Make a list of all those you need to mail out Christmas cards and keep your contact information in one place that's easy to access. Having people listed alphabetically makes it easier to find the information and you can always change addresses when people move. Using an address book of some sort is a big help.
To keep costs low, buy your stamps within a few months time, so you're not spending fifty dollars on stamps all at once. Figure out how many cards you need to send and buy a few stamps at a time. Also try to buy your Christmas cards for the next year right after Christmas to get a good deal. PaperDirect has some great deals to save you money! If you have a lot of people on your list, be sure to buy Christmas cards in large packages instead of individually. Buy individual Christmas cards if you only have a few people on your list.
If you find it difficult to handwrite things due to arthritis or some other problem, or if you just don't have the time, it's safe to computer print out the names and address of the recipients for the envelopes. Do be sure to handwrite the inside message of  your holiday cards. Order stickers with your name and address printed on them to use for the return address. This will surely save you time.
Write a personalized holiday message to each recipient, especially those closest to you.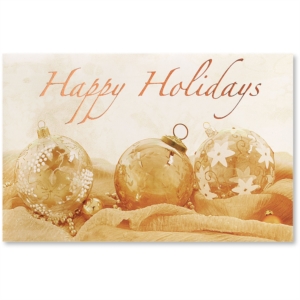 Order today and save! Get 50% off on orders placed by December 14, 2012! Holiday Photo greeting cards are available in horizontal or vertical style, and the opportunities for creativity are endless when it comes to photo greeting cards from PaperDirect. Adding a photo of your family or of your home decorated with festive Christmas lights will make your card extra special this year!