PaperDirect Has Your Fall Party Supplies
Seasonal & Special Events Ideas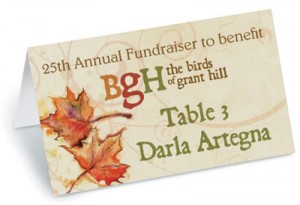 No matter what type of party you're hosting this year, PaperDirect has a huge selection of fall party supplies that you can order online and receive in just a short time. This allows you to not only coordinate what you buy but it also provides the convenience of shopping in just one place. All you have to do is make a list of what you need for your party and order online from PaperDirect.
Here are just a few of the great fall party supplies you can find in our vast online store.
Fall Party Themes
Do you just love throwing parties but really can't think of an excuse to host a bash this fall besides the obvious Halloween and Thanksgiving get-togethers? Here are some fall party themes so those fall party supplies you've ordered from PaperDirect will have good use!
Celebrate Fall Harvest: You can celebrate fall harvest with any age group. Simply selection a fall invitation from PaperDirect with plenty of autumnal colors like orange, yellow, red and shades of brown and plan some type of arts and crafts party with gourds and other items that represent the fall harvest. You can make bowls and household knick knacks by carving and shaping pumpkins and squashes. You can even make jewelry! Bob for apples, play bingo, pick cranberries or carve pumpkins–fun for everyone! To keep your guests refreshed and happy, serve fall classics such as apple cider, roasted pumpkin seeds, hot chocolate and cider donuts.
Football Party: Get ready for some footballllllllll (and score some points with the guys!) by choosing a football-themed invitation and party supplies from PaperDirect. Guests can wear their team's colors in a show of support, and you can serve game day foods like chicken wings, nachos, hoagies and chips and dip. Google some creative football-themed party games and award prizes to the winners. This, too, is perfect for all ages as everyone loves football!!
Back to School: Celebrate the start of a new school year with a back to school fall theme party (the parents will surely rejoice in this celebration but the kids' enthusiasm for celebrating the return of school may be lackluster). Decorate the party room with apples, books, chalkboards, globes and maps. Be sure to have plenty of game ideas and prizes on hand to keep everyone entertained. Younger party guests may enjoy baking with the guidance of adults.
Remember that PaperDirect has the fall party supplies you need. Order online today!