Holiday Party Tips to Throw a Festive Christmas Bash
Christmas & Holiday Party Tips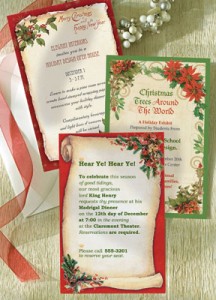 The holiday season from Thanksgiving to after New Year's Day is a favorite time of year for many people, but some consider this time of year to be stressful. If you are hosting a holiday party, you may be feeling more fearful than festive. But with the proper preparation and time-saving tricks, throwing a holiday party can actually be fun and stress free. Follow some suggestions from PaperDirect, and your holiday party will be the event of the year!
Whether you're hosting a formal Christmas party for family or a casual holiday get together for friends, by following these holiday party tips, you can entertain guests and actually get to enjoy the festivitiesyourself:
Create a checklist of everything that has to be done for the party. Don't be shy when it comes to asking for help. If close friends or family members offer to lend a hand, accept their offer and give them small tasks to accomplish in advance and the night/day of the party.
Be clear in the invitation wording as to whether children are invited. This will prevent any awkwardness if someone were to show up with children when little ones are not invited.
Decorate your home with festive holiday colors, decorations, poinsettias, and whatever else you have to spread holiday cheer throughout the home.
Play holiday music but at a volume that allows your guests to converse at a normal volume. Music's that too loud will make it difficult for your guests to hear each other talk.
Plan your menu well in advance of the party. Choose a few dishes that can be made ahead of time and make sure you don't plan for several dishes that need to be in an oven at the same time.
Hire help, if necessary, such as a cleaning service or catering company. If you can afford to have someone else prepare all the food for the party, there is no reason why you can't sit back, relax and let them take care of everything. Hire a bartender if you don't want to make the drinks yourself. Prepare a holiday punch (both non-alcoholic and with alcohol) to appeal to all your guests.
Don't do a major cleanup while guests are still in your home. You can do a little cleaning and straightening up as you go along, but don't disappear for two hours to clean the entire kitchen. Your guests may feel uncomfortable and that they should offer to help.
Place trash bins strategically around the party area. Guests don't want to hold onto dirty plates or napkins; let them know what to do with dirty plates/dishes and glasses when food and drinks are served.
Make sure there are plenty of restrooms available and that they are clean and well-stocked with tissue, soap and towels.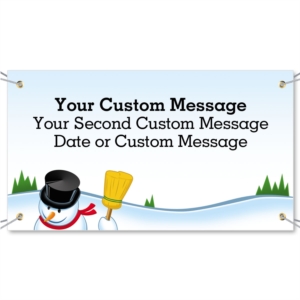 How can PaperDirect help you get ready for your holiday party? You can order these items online and they'll arrive at your doorstep in no time at all: