Thank You Notes for Gifts You Don't Love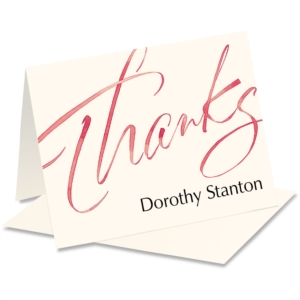 We all know that feeling–the feeling you get when you open a gift (especially if the gift giver is sitting next to you) that you really don't love but you have to be gracious and appear as though it's wonderful and that you love it! Sometimes we even have to write thank you notes for gifts we're less than thrilled with receiving, but common sense (and proper etiquette) dictates that we must send thank you notes for gifts we don't like or will never use (check out our blog on re-gifting if you are considering re-gifting an unwanted holiday present).
There's an old saying you should keep in mind when you have to write thank you notes for gifts you hate, "When you'e not grateful, simply appreciate," which obviously means even if you aren't happy with the gift, show how much you appreciate the thought with a handwritten thank you note. No, a text message will not suffice, nor will an email!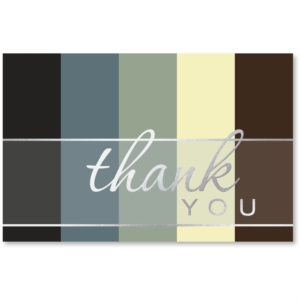 Tips for Getting the Kids Excited About Thank You Notes
Let's assume that since you're an adult, you can motivate yourself to write those thank you notes you dread. We should turn our focus to the kids. Children should be taught at a young age the value of money and what gratitude and appreciation are. Even when they're young, kids should be strongly encouraged to write thank you notes to family members and others who have given them gifts. In fact, they really should write the notes fairly soon after the holiday is over.
It's important to reach out to gift givers and let them know how much the gift and thought were appreciated. Here are some tips to get your kids writing thank you notes:
Get the kids involved by allowing them to choose the thank you cards or stationery. Explain why a text message or voicemail is insufficient, and explain why they must send a note even if they see the person regularly.
Make sure the kids are comfortable and have a snack ready for when they're finished.
Give them a deadline (but a reasonable one) in which to finish and allow them to write a few minutes at a time at their own pace.
For little, little ones, you can use fill in the blank notecards and they can simply write single words instead of full sentences.
Help the kids think of something positive to say about the gift. Even if it's a gift they don't like, there' something about it they may like. Color? Style? Anything.
Include a picture of the child with the gift, is possible.
Check out PaperDirect's extensive line of thank you notes for all occasions!