Inexpensive DIY Wedding Invitation Ideas That Wow!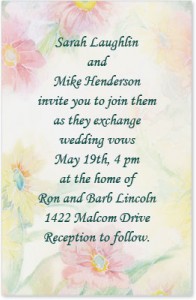 With PaperDirect's huge selection of invitations for just about every taste imaginable, your do-it-yourself invitations will look imaginative and professional. With our blank invitations, you can create your own invitation based on whatever special event you are hosting, and when you choose one of PaperDirect's custom invitations, we will print them for you! PaperDirect has inexpensive DIY Wedding Invitations that will WOW your guests!
DIY invitation-making has never been easier, and with accompanying DIY wedding invitation accessories including place cards, reception cards, programs and table tents, PaperDirect is your one-stop source for everything you need to create and print a beautiful wedding invitation for any occasion!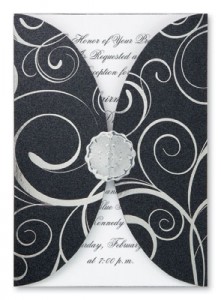 Check out the variety of invitations PaperDirect offers:
Casual invitations
Flat invitations
Fold-up invitations
Layered invitations
Pocket gatefold invitations
Whether you are hosting or organizing a birthday party, graduation celebration or wedding, PaperDirect has a complete DIY invitation package for all tastes, and with these theme invitations to choose from, there is an invitation package perfect for what you're looking for:
Floral
Golf
Church
Patriotic
Kids' events
Plain
Tropical
Educational
Spiritual
School events
Humorous
More DIY Wedding Invitation Information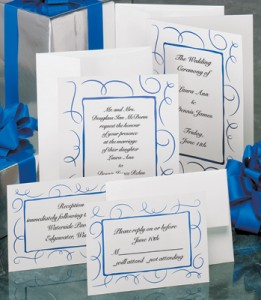 PaperDirect wants to make invitation-making easy and convenient for you, so for custom invitations we offer hundreds of invitation designs with full-color customizable front side and free photo and image uploads to make your invitation perfectly suited for the occasion. Our 5.5" X 8.5" flat and casual invitations can be printed and shipped in just 1-2 days in most cases. Affordable prices, wide variety and quality products make PaperDirect the only choice for all your DIY wedding invitations needs.