Worst Valentine's Day Gifts–Women Tell All
Seasonal & Special Events Ideas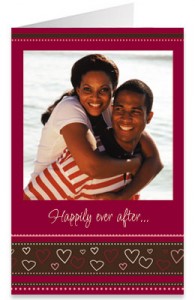 The "romance" holiday is right around the corner, so if you've not started planning for Valentine's Day, time is running out! If you're scrambling for gift ideas, you can rest assured that your husband or boyfriend is probably a few steps behind you. Men are infamous for waiting until the last possible minute to buy their significant other Valentine's Day cards and gifts. Speaking of Valentine's Day gifts, we did some investigating and discovered that there are some women out there who have received some really, really bad gifts on this day of love and romance.
Some of the women we read about received gifts that would be considered the antithesis of romantic. Yes, women sometimes do get gifts like vacuum cleaners and irons on Valentine's Day. Not cool, guys. Definitely, not cool! Get with the program and let your man know (if you're outspoken like that) that you would appreciate a little thought put into this year's gift. Maybe something solely for you rather than a box of chocolates that he will invariably end up eating the majority of by the end of the night. Even a thoughtful gift like an afternoon at the spa is sometimes given with the ulterior motive of getting the little Mrs. out of the house for four hours so he can squeeze in at least nine holes of golf and a couple of brews.
Some of the Worst Valentine's Day Gifts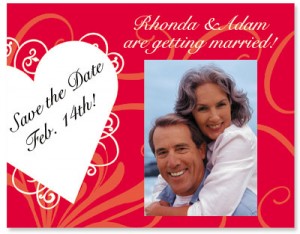 1.  You can just tell when your man stopped at the Shell or Conoco station on the way home and grabbed a single red rose or a box of chocolates. Gas station stuffed animals are sooooo…gas station stuffed animals! If your man ran into the 7-11 for your Valentine's Day gift, let him know it is the thought that counts. Exactly. He needs to put a little more thought into it!
2.  Ugly sweaters, scarves and nightgowns are dreaded Valentine's Day gifts. If your husband or boyfriend doesn't know what type of clothes you like and look good in, you have problems. A bright red sweater covered in pink hearts will not cut it, nor will a floor length nightgown made of flannel that your grandmother would not be caught dead in! Tell your hubby to wake up and the smell the style! Does he really think you look good or sexy in a gray wool scarf?
3.  Cash or gift cards are not romantic nor do they require any thought. These gifts show that while your hubby may want you to pick out something you love, he took the easy way out and didn't take the time to choose a heartfelt gift for you. Let him know that a small gift from the heart would mean a lot more than a $500 to spend at your favorite store–unless, of course, you would prefer the cold hard cash!
4.  Cheap jewelry doesn't really show much thought, either. You can tell when your man stopped at the nearest department store and picked out a gold chain with a heart-shaped pendant or a pair of silver hoop earrings with cat charms you'd never wear. Why don't they just plan ahead and get you a nice piece of jewelry that you'd really love? Surely, you've been out shopping together and you've pointed out a few pieces of affordable jewelry you'd love to have some day.
5.  A coupon book may be one of the biggest Valentine's Day gift cop-outs ever! Does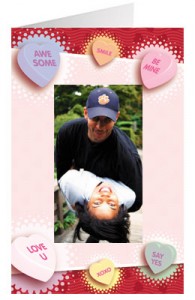 your man find it romantic to fill out five notecards promising things like "IOU One Night of Doing the Dishes," "IOU One Massage," "IOU One Bubble Bath with No Interruptions," "I Owe You One Saturday of Watching the Kids," and the like? Chances are these coupons will never be redeemed, so don't get your hopes up if this is your hubby's idea of a thoughtful Valentine's Day gift. It took very little thought, if any at all.
6.  Household appliances may be the worst Valentine's Day gifts ever! Can you imagine your Prince Charming walking through the door after work on Valentine's Day with a huge box and a big red bow on top? A card attached reads, "I love you so much, baby. Happy Valentine's Day! Hope you love it!" You tear open the wrapping paper with much anticipation and rip open the box flinging tissue paper all over the room. Inside, lo and behold, a brand new food processor, blender, coffee pot or the worst–a toaster! If you don't see a divorce lawyer the next day, your man should consider himself very lucky!
Check out some more Valentine's Day blogs from PaperDirect:
Fun Facts: Valentine's Day Trivia
The Art of Writing Valentine's Day Love Letters
Creative Valentine's Day Plans that Won't Break the Bank