7 Great Gifts for Administrative Professionals Day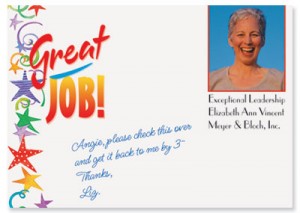 Come April 24, it's always important to remember the administrative professionals in your life. This day is considered Administrative Professionals Day, and has long been celebrated by employers across the country. It's an opportunity to take a moment to thank the person in your office who fills this crucial role. Here are some ideas on how you can thank the administrative professional in your office.
7 Great Gifts to Mark Administrative Professionals Day
Personalized Stationery — Consider creating stationery with his or her name on it. This is a great choice, because a gift of personalized stationery can be used both at the office and at home.

Custom Post-It Notes — Post-It notes are an office staple, and your administrative professional probably uses dozens or more each day. Get creative and design funny, witty and personalized Post-It notes to help brighten up any day at the office.

Notepads — There are many different options for customized notepads. Consider having the person's name placed at the top, or design a monogram for them. You could also include your company name and logo to instill a sense of pride in the workplace.

Customized Water Bottle — Everyone wants to encourage good health, especially in their employees. Chances are your administrative professional is busy during the day, so a custom water bottle with his or her name on it will help them stay hydrated while still being productive.

Coffee Mugs — Personalized coffee mugs with an employee's name or the company logo are a sweet, thoughtful and practical gift. Your administrative professional will feel appreciated each time they get their caffeine fix.

Mouse pad — Create a mouse pad that they will use each day in the office. This is a simple gift that can have a big impact — making them feel more comfortable in the workplace but also appreciated.

Engraved Paperweight — There are multiple engraved paperweight designs to choose from, including gold stars and glass golf balls. This is a special gift that will be treasured for years to come.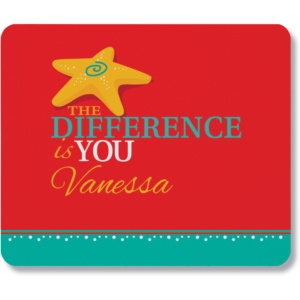 Whether you have one administrative professional in your office or five, these gifts are affordable and useful. The administrative professional will feel appreciated at the office and it will help to motivate that employee to continue to do a great job.