Spring Wedding? Color Ideas for Wedding Reception Cards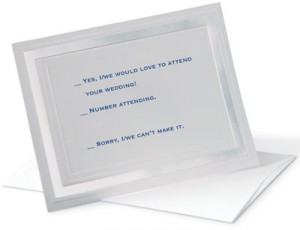 Making the most of your special day is a top priority, and you want every detail to be perfect. It's likely that many hours of contemplation have been invested in selecting the ideal color scheme for your spring wedding, and your invitations and reception cards should complement those hues and also your own personal style.
Couples planning to hold their reception at a separate time and location other than the marriage site should include reception cards with their wedding invitations. These cards include all of the event's details that will help your guests make the transition from one festivity to the next with ease.
Reception Card Color Ideas for Spring Weddings
It's all about pastel colors for springtime weddings with a dominance of soft colors reminiscent of Easter and grass. If you want your reception cards to stand out from the invitations, you can opt for a border or custom printing in hues that complement your primary wedding colors. Many brides and grooms like to "think green." Green is a highly versatile and compatible hue, and when utilized as a natural element like vines or ivy on cardstock, it can truly create a beautiful look, regardless of the ceremony or reception colors.
Popular Springtime Wedding Reception Card Combinations
Brides and grooms working with two colors should consider these combinations:
Pink with any Green
Lavender or Periwinkle and Yellows
Light Blue with Mocha, Ivory, or Green
Orange and Sage or Ivory
Metallic Gold or Silver with Any Color
Three-Color Combinations:
Lavender, Pastel Green, and Ivory
Ivory, Pink, and Sage
White, Mocha, and Pink
Pink, Lavender, and Pastel Green
Sage, Lavender, and Ivory
Yellow, Periwinkle and White
If you want to stay true to your original invitation colors, choose lettering or a border design a shade or two above or below them on the color wheel. For truly remarkable wedding reception cards, consider including all of the colors of your event and then some. Wildflower themes are popular in the springtime, and a multicolored invitation can help foster a whimsical, outdoorsy feeling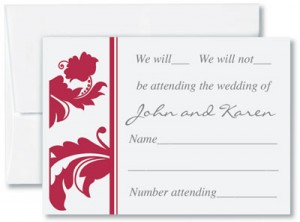 true to the essence of spring weddings.
You'll discover a wealth of spring wedding ideas and a vast selection of invitations and reception cards at PaperDirect.com, your one-stop source for all your wedding stationery needs! Check out their high quality and affordable products that are fully customizable, or take a look at PaperDirect's DIY invitations and reception cards.