Wedding Invitations for Every Budget!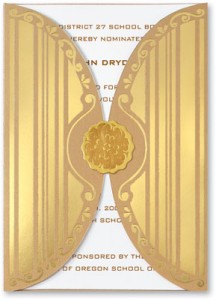 Your desire to make your magical day extra special might make you feel pressured to expend a lot of money – on decorations, that perfect dress, the fairy-tale venue, and divine catering. Weddings, are indeed, quite costly occasions, but you can tamp down the expenditures by saving money on your customized wedding invitations without sacrificing quality or style at PaperDirect.
Regardless of the style, pattern, or colors that you are looking for to match your event's scheme, you'll discover the largest selection of high-quality invitations printed on premium stock at prices that will make your budget sing. Savings that are even more amazing are yours if you opt to print your own wedding invitations on pre-cut stock from PaperDirect.
Choose Your Wedding Invitation Style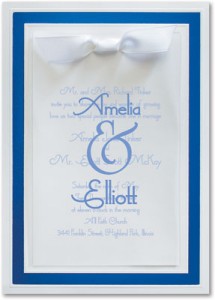 Do you want something simple and to the point? Take a peek at PaperDirect's vast selection of casual, flat, and basic fold up wedding invitations designed to sway them to "save the date" without breaking the bank. A variety of shapes, styles, and matching envelopes and sticker seals gives you complete freedom to make the impression you want upon your potential guests.
Folded, layered, and pocket-folded invitations make an authentically classy statement and are perfect for more extravagant and elegant affairs. You will come across matching response cards and wedding reception cards along with an extensive selection of fabulous wedding invitations that will be custom printed to your specifications at prices you can afford.
Make Your Own Wedding Invitations for Extensive Savings
Print your own wedding invitations that start in the $22-28 range, and you'll enjoy immense savings! Choose the design that melts your heart, and design your own invites for the big day. You'll unearth a huge selection of printable wedding invitations at PaperDirect, along with clever tools to help stylize your do-it-yourself invitations from start to finish!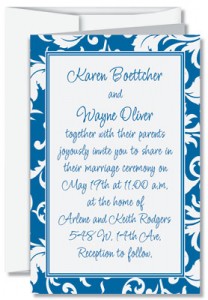 Discover the best selection of wedding invitations at super prices that just cannot be beat at PaperDirect. Wedding stationery needs can be checked off the "to do" list, and you can focus on saying "I Do" with Paper Direct – your one-stop wedding and reception paper goods supply store. You will also find clever wedding party gifts, thank you cards, and so much more. Shop PaperDirect today!