I Pledge Allegiance to Betsy Ross: Heroes Who Made the US Flag
Seasonal & Special Events Ideas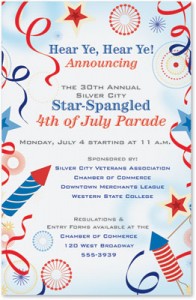 Are you planning a Flag Day event to celebrate the nation's most iconic symbol? As you are picking out the perfect patriotic party invitations and supplies and decide what you'll toss on the grill, take time to think about those patriots who took Betsy Ross' creation and made it the beloved treasure it is today.
George Morris – Credited in Kansas: a Cyclopedia of State History for suggesting Flag Day on June 14, 1777, George Morris never saw the holiday's official declaration. His hometown of Hartford, Connecticut first observed Flag Day in 1961.
Bernard J. Cigrand – From the 1880s until his death, Cigrand traveled the nation speaking about respect for the flag, patriotic pride, and the need for an official observance of Flag Day on June 14th in honor of the date the Continental Congress officially adopted the Stars and Stripes. In his lifetime, he gave more than 2100 speeches and is credited by many as "almost singlehandedly" getting the holiday officially observed.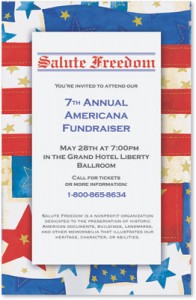 William T. Kerr – Kerr was the founder of the American Flag Day Association ofWestern Pennsylvania and served as the group's national chairperson for fifty years. This patriot was lucky enough to attend President Harry Truman's signing of the congressional act that made Flag Day an offical holiday in 1949.
Elizabeth Duane Gillespie – A descendant of Ben Franklin, Elizabeth Gillespie was also the president of the Colonial Dames of Pennsylvania. She utilized the stronghold of her group to foster a resolution to require all of Philadelphia's public buildings to display the American flag. Although unsuccessful, Pennsylvania became the first state to declare Flag Day an official holiday, and this is why many people credit Philadelphia as the home of the flag.
Theodore Roosevelt – An old oral tradition passed through generations may or may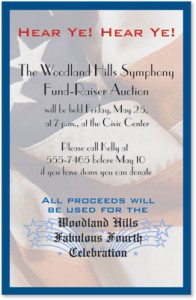 not be true, but it is rather funny in a patriotic sense. It is said that Teddy Roosevelt was dining out in Philadelphia one afternoon, happened to look out the window, and saw a man wipe his nose with something that resembled a flag. Infuriated, he stormed out and whipped the man with a stick for "defacing America's symbol." Unfortunately, the man was only holding a blue handkerchief with white stars, not a flag. Apologizing for his error, Roosevelt smacked the man once more for making him "riled up with national pride."
All of these heroes helped make Flag Day possible in some vital way, and you can be the hero of your party when you shop for all of your patriotic party supplies at PaperDirect, where shopping is both fun and simple!