Trendy Address Labels Make Staying in Touch Fun
Seasonal & Special Events Ideas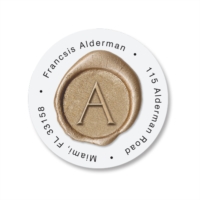 If you send a lot of mail, you know that it is extremely time consuming write your return address on every single envelope. Whether you are sending out 100 invitations or one hand-written note to a friend, the process of writing out your address is mundane and inefficient. Instead, why not use return address labels?
Return address labels make it super easy to send out your mail of any type and quantity. Instead of having to write out your address over and over and over again, all you have to do is peel and stick your return address label on the envelope. It doesn't get much easier than that.
In addition to being super convenient, return address labels make staying in touch much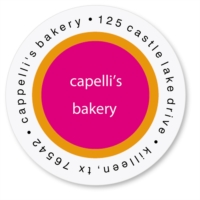 more fun. There are so many different designs and styles available that you can find a return address label that fits your personality perfectly. Instead of sending out boring letters, your return address label can make your note stand out in the mail.
Think of the look on your friend's face when she receives her letter with a bright and cheery magenta and orange round address label on it. The vivid colors and modern vibe are sure to make her smile. Are you in the summer mood? Why not use a festive hot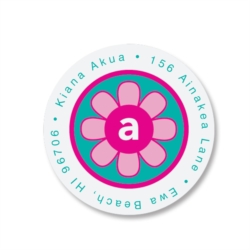 pink and turquoise bloom round address label on your invitations to let everyone know that you have the summertime spirit.
When you choose the perfect return address label at PaperDirect, you will be excited to send out your letters and invitations, but the recipients of your notes are the real winners. They will get an instant pick-me-up courtesy of your creative prowess. So save yourself time and make people happy all at once with the help of PaperDirect's unique round address labels.