5 Ways to Build Customer Relations at the Most Wonderful Time of the Year
Christmas & Holiday Party Tips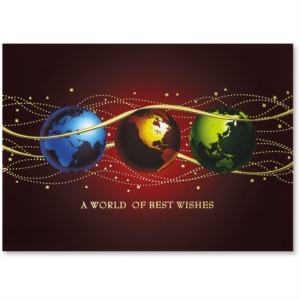 All too many businesses write off the month of December as a marketing non-event; after all, people are too focused on the Holidays, right? The truth is there are lots of golden opportunities for improving customer relations during this "most wonderful time of year." Here are five winning ways to connect with clients and prospects while the Holiday cheer is flowing:
1. Take a Seasonal Approach
What about your business is seasonal in nature? If you're a CPA, you could focus on important end-of-the-year planning and reminders for your clients. If your business is fitness or nutrition-oriented, offer a fresh approach to eating well during the holidays. Are you a counselor or family attorney? Create a tip sheet on how to be stress-free during the Holidays. Most every profession can be tied into a Holiday or end-of-the-year theme.
2. Send a Holiday Card
This tip is easy to implement and used by most businesses each year. Try and find new ways to innovate and set your card apart from the rest. Insert a coupon or special offer. Include your Holiday promotion from Tip #1. Offer an appealing bonus for referring a friend. Consider creating Christmas postcards as an alternative to the traditional Holiday card. This is the perfect time of year for reaching out to clients and letting them know how much you appreciate them, while also reminding about your products and services.
3. Gift Certificates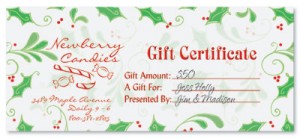 Your customers are going to be giving out gifts anyway — why not make it easy for them to give your products or services? Offer incentives for buying gift cards such as a free item or a discount on quantities or cards for large amounts. Create a gift bundle of your top-selling products that will make it easy for your customers to give what you're selling.
4. A New Year's Newsletter
The "New Year's resolutions" angle is a cottage industry for service professionals and a great way to market just about any business. Send out a newsletter with your company's insights from the past year as well as your goals for the year ahead. Are you going to launch a new product, service, partnership or expansion? Start creating "buzz" for the year ahead now and encourage your clients to make this one their best year yet.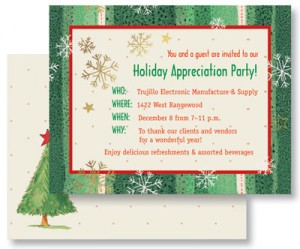 5. A Customer Appreciation Party
If it's within your budget, meeting and celebrating with current and potential clients in a party setting can be a wonderful opportunity. Create goodwill and build relationships by hosting a party for your clients. You can hold it during business hours so that you'll still be able to make sales. Keep a focus on marketing while tapping into that warm, uplifting Holiday spirit.
There are plenty of ways to build customer relations during the Holiday season, from Christmas postcards to gift certificates to a client appreciation party. Be creative and spread good cheer about your business this Holiday season.