9 Little Ideas for Huge Corporate Christmas Parties
Christmas & Holiday Party Tips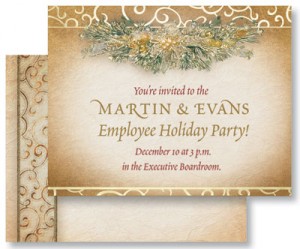 With the holidays fast approaching, it's easy to get overwhelmed with things to do. There's shopping that needs to be done for everyone on your Christmas list and decorations to be purchased and displayed around your home and office. And this year, you were tasked with helping to plan the big office Christmas party.
The latter is arguably the most daunting task of all, as you want to make a good impression and ensure that your peers and bosses are enjoying themselves at the annual formality. With that being said, here's a look at nine corporate Christmas party ideas that can make a huge impact on the big day: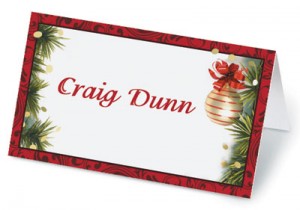 Entertainment: No, we're not talking about a band or DJ, but be sure to have someChristmas music ready to go to set the mood. For bonus points, make a custom playlist on your iPod that combines classic holiday tunes with new tracks.
Place cards: Make sure that every attendee has a place card set out at the entrance to the party, directing them where to sit. But don't stop there – have fun with this. Instead of table numbers, write a different Christmas personality on each one and have guests find others who match their personality to figure out where they sit.
Contest: Host a contest for the person in the craziest Christmas wear, or something similar, and reward the winner with a gift card of some sort.
Santa hats: Pass out something festive, like Santa hats, to all the attendees as they enter the party.
Party favors: Small ornaments, candy and other items make for great party favors.
Decorations: No matter where you have the party, be sure to include decorations. A Christmas party just isn't a Christmas party without lights, wreaths and even a tree.
Cameras: Put disposable cameras on each table and encourage attendees to snap appropriate photos of the ongoings.
Centerpieces: Don't forget about decorative centerpieces for each table. Just be sure they're Christmas themed.
Snacks: Finally, in addition to the food that will be served for all those in attendance, you can't forget to set out snack foods, either. Nuts, candies and even chips are ideal to set out around your party for guests to snack on.
Planning – and pulling off – a fun corporate Christmas party can be challenging, but with the right ideas and making sure to include the little things, it can be a smashing success for your office.