5 Gift Ideas for Office Secret Santa
Christmas & Holiday Party Tips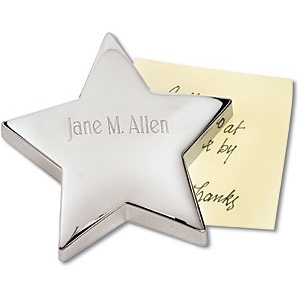 An office-wide Secret Santa or gift exchange brings the joy of the holidays to your business. But, figuring out what gift to give can be tricky for employees, especially if they pick the name of someone from another department or someone they don't know well. Help your employees find the perfect present with these gift ideas for office Secret Santa.
Desk Decor
Even if a person doesn't know her Secret Santa that well, she does know that they share one thing in common: they work in the same office. A simple gift option is to give something to dress up the other person's desk, such as an engraved star paperweight. The gift-giver can decide to put the person's name on the paperweight, engrave a holiday message, or leave it plain.
Travel Mug
A travel mug is another affordable and practical gift idea for a Secret Santa. If the gift giver doesn't really know the other person's tastes, she can pick out a plain mug in a neutral color, such as black, green, or navy blue. Another option is to give a ceramic mug. Even if the receiver of the gift doesn't drink hot beverages, he or she can use the mug as a pencil holder or catchall.
Business Card Case
A business card case or a business card holder makes a great gift for a co-worker. Depending on how well the gift giver knows the recipient, she might consider filling the holder or case with a few of that person's business cards when she gives the present.
Winter Time Accessories
If your business is located in an area that sees cold weather in the winter, outdoor accessories can make an ideal gift for a Secret Santa. It's a good idea to stick with neutral accessories, such as a simple, warm scarf in a solid color or a practical umbrella. A pair of gloves can also make a great gift.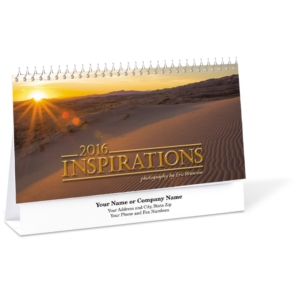 Calendar
The Christmas season means a new year is just around the corner. A wall or desk calendar makes an excellent gift. The recipient can use the calendar on the job or take it home and use it there.
A good rule of thumb when it comes to picking out Secret Santa gifts is to keep things simple. PaperDirect has plenty of gift options that are perfect for an office exchange.