Holly Jolly Christmas Decorating Ideas on a Budget
Christmas & Holiday Party Tips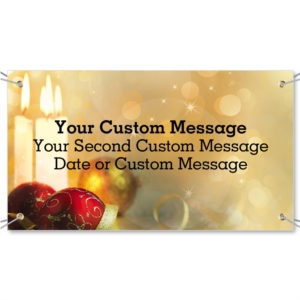 Your company might not have a lot to spend on Christmas decorations, but you still want to do something to make the business look festive for the season. Christmas decorating on a budget can be a challenge, though it doesn't have to be. When picking out decorations, don't just think cheap. Think reusable and dramatic to make a small budget go further.
Hang a Banner
Help employees and customers get in the spirit of the season by hanging a big banner by the entryway of your business. Christmas signs are inexpensive, customizable and reusable. Since the banners are made of vinyl, they have a long life. You can hang them inside or out. Have one printed with a custom message, such as "Merry Christmas from Your Company's Name!" so that it catches people's eyes.
Focus on One Area
If you have a big office space and a not-so-big budget, pick one central area to decorate, instead of spreading decorations all over the space. Choose an area that the most people will see, such as the reception area if you have a lot of clients visit, or the break room, if employees congregate there.
Choose Vibrant Decorations
Pick Christmas decorations that stand out so that you don't have to decorate as much to catch people's attention. For example, if you plan on setting up a tree, pick a tinsel tree or a white artificial tree instead of the classic green. The interesting color will make the tree more eye catching. Since tinsel trees are artificial, you can re-use the tree year after year, reducing the annual cost of decorating for Christmas considerably.
Decorate with Cards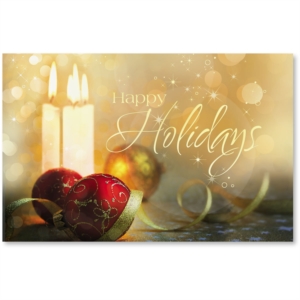 Christmas cards make festive budget decorations. Hang on to the cards your company receives one year. When Christmas time rolls around the next year, frame the cards and hang them on the wall or use them to dress up a bulletin board for the holiday. You can also order cards to use specifically for decorating.
It doesn't take much effort to bring the Christmas spirit to your office or place of business. Let your staff and customers know you're ready for the holiday by hanging up decorations that don't break the bank.