Five High School Graduation Party Ideas
Seasonal & Special Events Ideas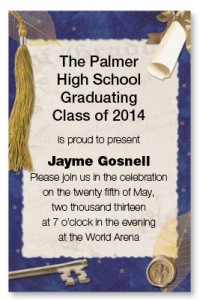 This year's high school seniors are getting ready to toss their caps in the air and face the future. Fete your favorite grad with one of these five festive ideas which will take your graduation party from average to unforgettable.
Memory Lane
Your grad has celebrated many amazing moments during the past 18 years. Acknowledgeevery accomplishment by compiling a collection of photos, awards, artwork and other mementos into a scrapbook. Reserve a few pages at the end for party guests to leave congratulatory notes, good luck tidings and other words of wisdom. Display the final product at the party, and hand it off to your grad as a one-of-a-kind gift afterwards.
A Look Ahead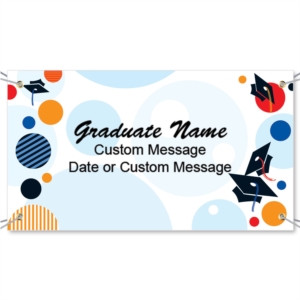 Many exciting adventures await. Help your grad prepare for the journeys ahead by encouraging guests to bring travel-themed presents — from luggage tags to a camera to a journal. Foreign currency or a travel guide is a thoughtful parting gift if your grad is packing for a particular destination.
Show Your Spirit
Whether your grad is heading off college, enlisting in the military, entering the workforce, or pursuing another path, show your enthusiasm for what's coming next with themed decorations. For example, bulldogs and Yale blue are the perfect colors for the Ivy League-bound scholar, while a jungle theme is suitable for a future philanthropist headed off for the Peace Corps in the Amazon. A customized banner in coordinating colors is the perfect finishing touch.
Picture Perfect
Portable photo booths are the hottest trend on the party scene, and with good reason: guests love socializing with each other while taking themed photos. Stock up on costumes and props which reflect your grad's past, present, and future, and let friends and family members create fun new memories of their own.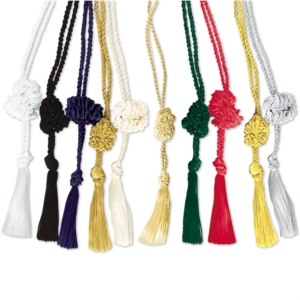 Inside the Box
Perhaps nothing signifies graduation as much as the iconic cap and tassel. Think inside the box by incorporating these signature items into your decorations: use hatboxes for centerpieces or for collecting gifts and cards from loved ones. Tassels, meanwhile, are perfect for weighting tablecloths and as clever napkin rings.
And remember, the right invitation sets the tone for your whole celebration. Be sure to visit Paper Direct for more creative high school graduation party ideas as well as the supplies you need to send off your grad in style.