Meaningful Gift Idea: Personalized Stationary
Christmas & Holiday Party Tips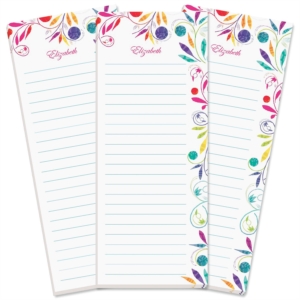 Sometimes, you need to a give a gift, but aren't quite sure what to give. When a professional occasion calls for a gift, it's hard to go wrong with personalized stationary. A personalized notepad or greeting card set is appropriate for the office and it shows the person you put some thought into it.
Types of Stationery:
Pick stationery so the person receiving the gift will be able to use on a regular basis. For example, if you are a principal giving gifts to teachers, personalized notepads can be particularly useful. The teachers can use the notepads to jot notes as they teach or when grading papers and assignments. They can also use the notepads to send letters home to parents.
Notepads are also great for:
Note cards personalized with the person's name are a great gift for people who have to send greeting or thank-you cards regularly. A person who works at a non-profit or in fundraising might regularly have to send out cards thanking people for their donations. This gift idea is thoughtful and practical!
Ideal Occasions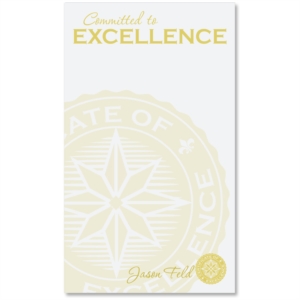 A number of occasions can be just right for giving a personalized notepad or stationery product. Give the item as part of an employee recognition package or during an awards ceremony that recognizes your team members' hard work.
You can also give the gift to recognize a team member's years of service and dedication to your company. For example, choose a notepad with a motivational saying printed on it as a way to let your employee know you are grateful to have him or her on the team. Include the notepad or other stationery in an anniversary gift basket to say thanks.
Stationery also makes a great going away gift to employees who are retiring or moving on. Giving a set of note cards to a staff member who's moving across the country or entering retirement lets him or her know you hope to stay in touch.
No matter what you need a gift for, stationery is a great option. Check out PaperDirect for plenty of options and easy ordering.