How to Throw a Patriotic "Welcome Home" Party
Seasonal & Special Events Ideas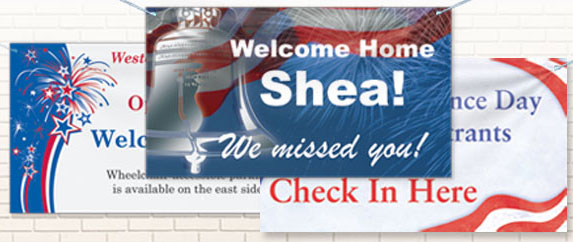 Serving in the military is one of life's most honorable deeds, and feting returning soldiers is a cherished American tradition. Here are five patriotic party ideas to show love, respect and gratitude to your favorite vet with a "Welcome Home" bash.
1. Pay Tribute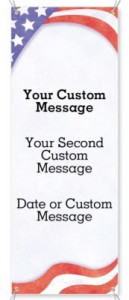 Create a display as a testament to your returning soldier, his/her unit and others with whom they served. Include photos, letters, and other memorabilia. Encourage fellow guests to bring photos of themselves in uniform, as well as loved ones who served. Decorate the tablewith American flags and all things red, white and blue. The technologically inclined can also show a slideshow focused on the soldier's patriotic journey.
2. Game On
While rigorously scheduling the party can detract from casual conversation time, planning a few games can help keep the party moving. Set out a table with cardboard cut-outs of Uncle Sam hats, glitter, pom-poms, streamers and other craft supplies, and encourage guests to decorate their own festive headwear. "Pin the Flag on Uncle Sam" and American trivia are also popular patriotic party games. And who doesn't love a parade? Provide toy instruments, music and flags for children to to honor your favorite vet with a parade of their very own.
3. Festive Favorites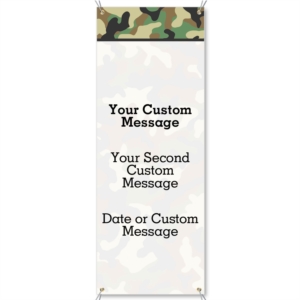 Most soldiers report missing out on the special touches of home while serving overseas.Prepare all of your honoree's favorite foods for an unforgettable meal. An alternate approach? Serve an all-American barbecue with hot dogs, hamburgers and apple pie.
4. Say Thanks
No matter how many times you say, "thank you," it's never enough; but that doesn't mean you stop trying! Give your guests the chance to collectively express their gratitude by offering an entry book or sign-in board where they can extend best wishes to the guest of honor. A personalized Welcome Home banner helps deliver the message in a high-impact way.
5. Capture the Moment
Don't miss out on the chance to memorialize this special moment with so many friends and family members gathered in one place. Hire a professional photographer to capture all of the homecoming's special moments. For a less formal take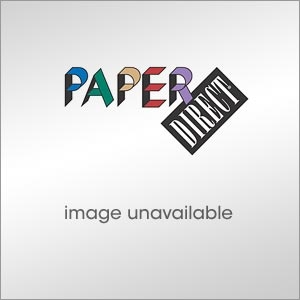 on this concept and one of our favorite patriotic party ideas, consider renting a photo booth. Stock up on patriotic props and costumes and let guests make their own creative photo ops which can be placed into a keepsake album for the guest of honor.
Welcoming home a vet is one of life's biggest moments, and deserves an invitation which fully expresses the magnitude of the occasion. For an extra-special touch, enclose confetti or a small American flag within each invitation.